18+ | Commercial Content | T&Cs apply | Begambleaware.org
Overview
Out of the various bets you can make on football, the 'both teams to score' markets are always a hot one to go for. This is because they don't actually focus on the result of the game at all. The one and only consideration here is whether both teams can manage to hit the back of the net within a 90-minute game or not. You can choose to make a both teams to score bet as a single bet or as part of an accumulator, which is something that many bettors do in search of greater rewards.
Usually, both teams to score markets will always be found in the main markets for any football game. This is true regardless of the prestige of the game, whether it is a domestic or international game, and any other factor that can sometimes affect what markets are available. So, with all of this in mind, just when should you make a both teams to score wager and how can you do it?
Basically, all serious bookmaker (bet365, William Hill and so on) are offering the BTTS market for all games.
We've covered this throughout this short post, so let's jump right into it now.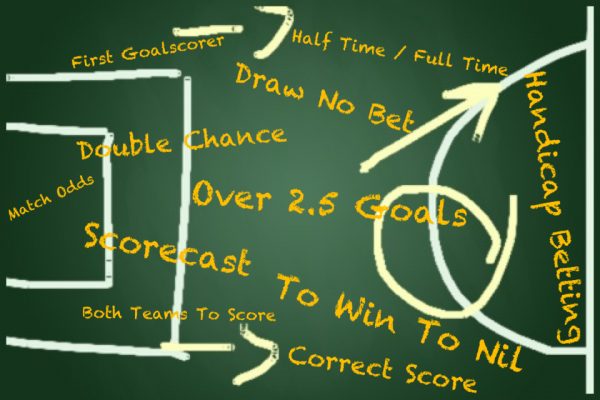 Tips for making a BTTS wager
As promised, we have a few tips for you to pay attention to if you are looking to make a both teams to score wager. These tips, while they are designed to improve your chances of betting successfully, do not guarantee a win. You should keep this in mind when choosing how much you want to bet, and what the potential return is based on how much you actually wager.
Tip #1 – find if the teams have prolific goalscorers in their squads
Of course, with this market being focused on teams scoring goals, it is advantageous if a team has a particularly strong striker in their squad. Since you need both teams to score for a successful outcome on this market, it is particularly beneficial if both teams have a great striker in their line up. Make sure that you double-check that this striker is actually starting the game before you make your bets too, as squads can change during the run up to a game.
For this reason, we would encourage you to hold out until the game is due to start within the next couple of hours before making your bets. At that point, it is quite rare that a team will announce that a star player isn't starting the game.
Tip #2 – check out the quality of the goalkeeper for each team
With each team needing to hit the back of the net, the quality of the goalkeeper can prove to be a major factor. For example, if you are looking at a match where the goalkeeper has the most clean sheets in the entire league, it might not be the best shout to go for a both teams to score market. However, on the other side of the equation, if a goalkeeper has one of the worst records in the league, then it's a good sign for a both teams to score bet.
With that in mind, since this bet needs both teams to look appealing, you need to try and see the record of the goalkeeper for each team. If one has the best record in the league whereas one has the worst, it still might not be a great market to go for, but that's down to your instincts and opinions.
Tip #3 – look at the form for the last 5 games
Looking at form is always a good thing to do, and you should be looking at a teams form with whatever football bet you are making really. However, to get the most accurate picture of how a team is playing, we would recommend looking at the last 5 games. The good news is that your research doesn't need to be overly in-depth here either, for you only need to be concerned with how many goals each team has scored or conceded over the last 5 games.
If you have the time, we'd advise keeping a BTTS record for each team for the last 5 games, and if it's close to all of them where both teams have scored, then this is usually a good indicator.
Tip #4 – check out scoring statistics for home and away
This one is sometimes overlooked, but it can prove to be a really pivotal area to look into. As you probably know, the impact of a home or away crowd can have a huge impact in football. With that said, you can usually find league tables online that will show you a teams performances for both home and away games.
Once again, you need to investigate how many goals each team has scored whether they have been at home or on the road, and factor this into your decision whether to bet on the both teams to score market or not. If a team seems to score regularly whether home or away, then this is always a good indicator.
Tip #5 – look into goals for and against
While we have talked about the goals for and against from a home and away perspective above, it's important to look into the overall average too. A team might be ranked 6th or 7th in the table, but they might be 1st or 2nd in the table when you look at 'goals for'. Always keep this in mind before deciding on a both teams to score market, and as an added bonus, if you look at previous head to head games for these teams, it can give you an even better insight.
Conclusion
Both teams to score betting is a really exciting way of betting, and it can often be quite beneficial if you do things correctly. Of course, if you stick to the tips that we have discussed in this post, you won't go too far wrong concerning these markets.
Published by Bryan |
10-09-2020