Rugby is hardly the most popular sport in the world, but it has a loyal fan base in places like the United Kingdom, Australia, New Zealand, and others. A lot of people love the game and betting is part of the whole experience. Here is our selection of the top rugby betting sites in 2020
Of course, it's important to note that there was a huge split in the rugby world in 1895. As a result, we now have Rugby Union and Rugby League. They are very similar but have different rules. Rugby Union is the direct heir to the original game, while Rugby League is a branch trying to make the game more dynamic. In this article, we will cover both.
If you are one of the many rugby fans, we've prepared this betting guide for you. It includes a lot of useful information about the game, cool promotions, betting tips, and the best ways to find some value.
Top Sites for Rugby Betting
Let's take a look at the best online bookies out there for rugby. Before we proceed, we will show you the criteria we used to determine them:
Regulation: you want to stick to fair bookies who have a legit license. If you are in the United Kingdom, this means one issues by the local gambling commission;
Betting coupon: ideally, you want a bookmaker that offers both Rugby League and Rugby Union events. Also, the markets matter too. The traditional ones are a must and everything else is a nice bonus;
Live betting: if you intend to watch some rugby games and place wagers at the same time, you will need a bookie with a solid live betting console;
Bonuses and promotions: nowadays, any serious bookie spoils its customers with bonuses, free bets, price boosters, and other cool promos. They provide a lot of extra value that could improve your results significantly;
Margin and max bets: it's important to have the highest odds possible on the market. The prices of each bookie depend on the margin, so you want to find those with the lowest one;
Mobile version: gambling on the go is part of the deal for most players. They like to easily place a wager from their phone or tablet. This is why we included this aspect of gambling;
Other:we considered a long list of other factors such as user interface, support, speed of the payments, side features, and more. This allowed us to find the top places for rugby betting online.
Based on that, let's take a look at what we consider the best of the best:
Paddy Power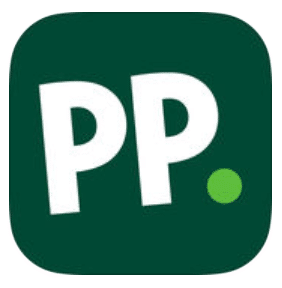 Rugby is quite popular in Ireland, so it's no surprise to see the biggest Irish sportsbook on this list. Paddy Power is generous in its promotions, offers pretty much all the rugby competitions you might need, and has a stellar reputation. Oh, and all of that runs on mobile too.
Betfred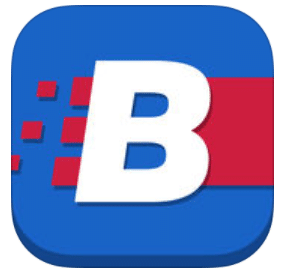 Another traditional bookmaker that has been around for ages. Betfred has always offered rugby to its customers and the online department of the company is no exception. You will find solid odds, a lot of markets, and plenty of promotions.
Bet365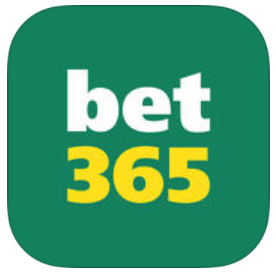 Bet365 has the deserved reputation of one of the best online bookies in general, if not the best. It's only natural that a popular sport like rugby is well-represented. You will find a long list of markets and competitions, as well as some of the highest odds out there. On top of that, the whole betting platform and the live console are simply exceptional.
Unibet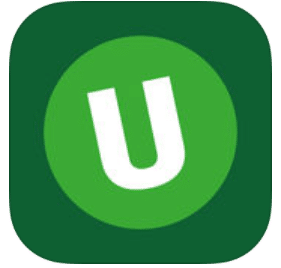 Another name you've probably heard before is Unibet. The company offers a top-notch gambling platform that works on all devices, mobile included. On top of that, the number of markets and promotions is impressive.
William Hill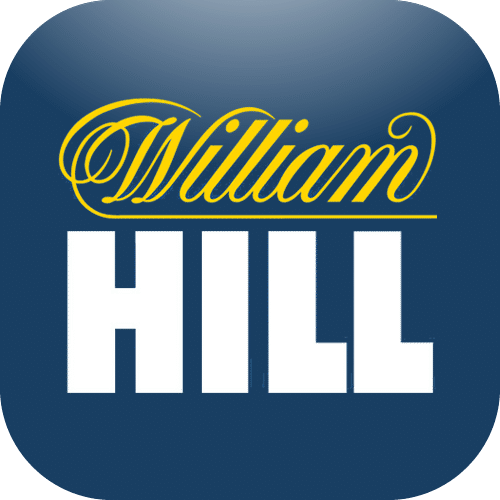 William Hill has been offering rugby markets to its customers for ages. The sport is also a product of the online bookie of the company and covers pretty much everything you might need. On top of that, you can expect some juicy special offers and free bets.
Free Bets
Any of our top bookies also has some cool promos that will help you boost your bankroll as soon as you join them:
Paddy Power £10 risk-free bet
Make a deposit with a credit/debit card or PayPal and place your first bet. It has to be a single to qualify. If it loses, Paddy Power will refund it up to £10.
Betfred bet £10, get £30 in free bets
The welcome offer of Betfred is pretty easy. The first thing you need to do is open a new account. Then, proceed to make a deposit and place your first wager. It has to be at odds of 2.00 or higher. The bookie will give you 3 free bet tokens worth £10 each. You have 7 days to use them,
Bet365 Bet Credits
If you decide to try Bet365, you can get a first deposit bonus(bet credits T&C apply).
Willaim Hill £30 in free bets
The offer of William Hill can bring you three bets valued at £10 each. You have to deposit and place your first wager of at least £10 in the bookie. You will receive the tokens and have 30 days to use them at odds of 1.50 or higher.
Unibet £30 welcome offer
Each new player at Unibet can get the £30 welcome offer. The bookie will refund your first bet if it doesn't win, up to £30. The money has to be wagered 3 times prior to withdrawal. The minimum odds required for the wagers to count are 1.40.
Live Streaming
This feature has become very popular in the past decade or so. Live streaming allows you to watch a lot of games online. The quality is more than decent and the best thing is that you can actually bet at the same time.
A lot of bookmakers out there offer games from both the Rugby Union and the Rugby League. The list includes the likes of Bet365, Ladbrokes, Betfair, and others. To get access, you usually only need a positive account balance or to have placed a bet in the past 24 hours.
Most popular types of Bets
Despite the differences in the rules between Rugby League and Rugby Union, the most popular betting markets apply to both codes. Here they are:
Handicaps: the idea of handicap markets is to balance the chances of both teams. It's no different in rugby and when you bet on this option, the underdog starts with an advantage in the points. For example, +7 would mean that the game starts at 7:0 for the underdog from betting perspective;
Match odds: this one doesn't require much of explaining, really. Simply place a wager on the final result. Home win, away win, and draw are your options;
Over/under points: place a bet on the points scored in the game. The line is set by the bookie separately for each game;
Number of tries: similarly to the last one, the bookie sets a line and you have to predict if the number of markets will be over or under it;
First scoring play: you are placing your money on what the first scoring play would be;
HT result: you can place a wager on the result at half time;
HT-FT result: to win this one, you have to correctly predict the result of the game both at half time and at the end. Getting only one of them right is not enough.
Obviously, there are many other betting options as the coupon often surpasses 50 markets on each game out there. Also, you could go for outrights such as tournament winners, award winners, and other stuff like that.
Tips and Tricks
As in most other sports, the majority of the people who actually bet on rugby are losing money in the long run. The main reason is that they try to predict the results and you can't simply beat the bookies in that. At least not consistently.
You have to find the so-called value bets where you have a positive expectation in the long run. It is possible, exactly because most people don't have a clue. The amounts of money they place sometimes move the odds in a certain direction and create pockets of value bet opportunities. This is where you join the party and take full advantage.
Of course, you need a solid preparation before you do that:
Focus: no matter how well you understand rugby, it's best to stick to one of the codes only. Pick between the Rugby Union and the Rugby League and follow your choice. Furthermore, it is a good idea to focus on one league only. Become a specialist in your field, not a jack of all trades;
Stats: nowadays, you can find all kinds of statistics. In fact, the bookies themselves send give you a full access. Take advantage and check the performance of each time, find patterns against similar oppositions, highs and lows, everything that could help you;
Team news: always make sure to check
Main Competitions
Let's start with the main competitions in rugby. Some of you might know everything about them and could probably skip this part.
International tournaments
First in line are the most popular international tournaments:
Rugby Union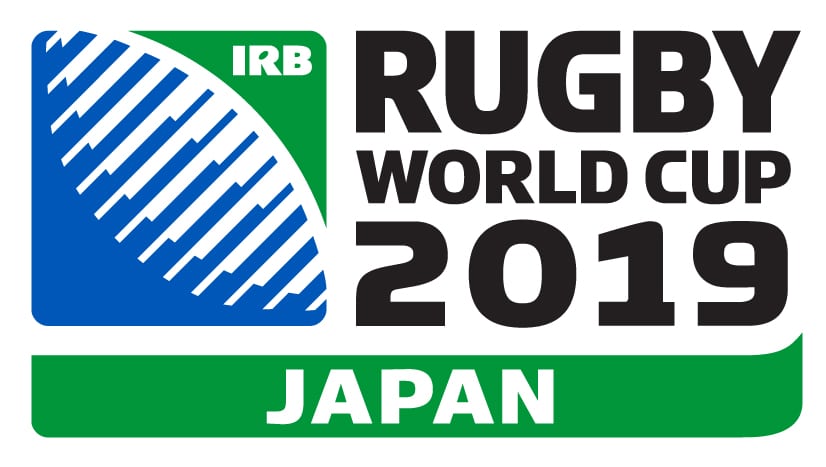 Here's what this code of the game has to offer:
The Rugby Union World Cup: this is considered the most important international tournament in Rugby Union. It is played once every 4 years and New Zealand also known as All Blacks are the current holders;
Six Nations Championship: the very prestigious Six Nations Championship is an annual competition between England, Ireland, France, Scotland, Wales, and Italy;
The Rugby Championship: formerly known as the Tri-Nations, this competition involves Argentina, Australia, New Zealand, and South Africa.
Rugby League

And the alternatives of the Rugby League:
The Rugby League World Cup: 14 teams play in the finals every 4 fours to determine the best nation in the world. The current holder is Australia;
Rugby League Four Nations: the initial format of the Four Nations included only Australia, New Zealand, and England. France was invited later on to reach the current structure. Since 2010, the team that wins the European Championship;
European Championship: this tournament has changed its structure a lot in the past. It currently features 4 teams that compete for the last place in the Rugby League Four Nations event.
Club Competitions
Next in line are the most important club competitions in the world of rugby:
Rugby Union

Super Rugby: includes teams from Australia, New Zealand, South Africa, Argentina, and Japan. The competition is also called Super 15;
Pro14: another intercontinental club competition between teams from Ireland, Italy, Scotland, South Africa, and Wales;
European Rugby Champions Cup:it is a tournament between clubs from the Six Nations;
Other: there are also a couple of solid international competitions, as well as strong local leagues such as the English Aviva Premiership, the Welsh Premier Division, Scottish Premiership, and the All Ireland League.
Rugby League

Super League: the club competition that involves the best teams in England, Wales, France, and Canada;
Championship: the second tier behind the Super League, the clubs are from the same countries;
National Rugby League Australia: this format of rugby is widely popular in Australia which makes the local top tier one of the most important club competitions.
Conclusion
Making money from football betting is not easy, but it's not impossible either. If you take full advantage of the best bookies out there in terms of odds and promotions, you've got a solid start. Put the necessary effort to build a sensible strategy and you could find success.
Best Rugby Betting Sites Summary
Bet365
Ladbrokes
Paddy Power
Want to go further? Check our other guides:
Last update : February 2020
Published by bettoholic |
13-02-2020