18+ | Commercial Content | T&Cs apply | Begambleaware.org
Cricket is an interesting sport. It is adored in the likes of England, India, Pakistan, Australia, and a couple of more counties. The rest of the world is actually wondering what the hell is going on. To start betting on cricket, here are the best cricket betting sites in the UK:
| Cricket Betting Sites | Rating (2023) | Register Link |
| --- | --- | --- |
| Bet365 | | Bet on cricket now > |
| Ladbrokes | | Bet on cricket now > |
| Paddy Power | | Bet on cricket now > |
1xbet India is currently top-ranked as a cricket betting site.
If you are among those who love the sport and like betting on cricket, this article is probably for you. It will help you discover some exceptional bookmakers and promotions. On top of that, it will provide an overview of cricket betting as a whole and show you some tips and tricks that could impact your results.
Top Sites for Cricket Betting in 2023
There are plenty online bookmakers that offer cricket. In fact, there are so many of them, that you could find it difficult to pick the best of the bunch. We decided to save you the time and test all popular betting sites where cricket is available. We rated them based on the following criteria:
Regulation and license: one of the most important things about bookies in general is their license. It serves as a guarantee that you won't be scammed by some fishy operator. This is why all of the sportsbooks we recommend for cricket are regulated by respected authorities such as the UK Gambling Commission;
Betting coupon: the sheer number of cricket games and betting markets is also something we consider. The players should have the opportunity to easily find their favorite games and betting options;
Special offers: playing without something extra on the side is almost criminal. Each renowned bookie on the market has a solid welcome bonus that works for cricket betting and also a couple of other ways to keep making money after that. This is why we included the promotions schedule in our review process;
Live betting: we all know that cricket matches can be very, very long. This creates a lot of good spots to make some money by placing live wagers. If that's your strategy, you need a bookmaker that offers a solid live betting console designed to meet the needs of any cricket bettor;
Odds and limits: The different bookmakers have different margin levels when it comes cricket and you want to stick to those with a lower edge. Also, if you are a high roller, the limits matter. Fortunately, most respected bookmakers will give you the chance to bet big;
Mobile app: betting on the go is handy and gives you the chance to react fast. You simply won't miss any opportunities to make some money by betting on cricket if you can use your phone or table at any given moment. This is why we test the mobile versions of all bookies and have that in mind as well;
Other: there are other criteria we also include in our analysis. For example, how easy it is to reach the support, is there live streaming, enough payment options, and so on. This allows us to get the complete picture before making a recommendation.
You know how we rate the best cricket bookies out there, so let's take a look at the names that made our list:
Betway

Betway is an online bookie with more than 10 years of experience. It had a rough start in the industry, but currently has a solid reputation. The company offers plenty of cricket events and markets. Most importantly, Betway has some of the highest odds you can find which is a major reason the operator is part of our suggestions.
Coral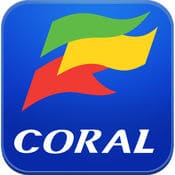 Coral is a typical old-school UK bookmaker that managed to successfully become part of the online gambling industry as well. Since cricket is highly popular in England, it's no surprise that Coral has been offering it for ages. In fact, the company is one of the most experience in this regard. You will find plenty of markets, decent odds, and some promotions that could boost your potential results.
Bet365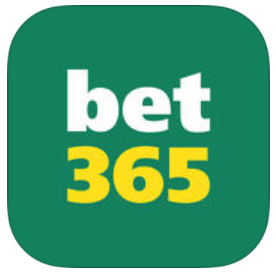 It's almost impossible to create a list of the best bookies for any sport out there and not include Bet365. The company has a flawless reputation and an exceptional betting platform. When It comes to cricket, in particular, you will find a lot of events, high odds, and a superb live console. On top of that, there's a nice welcome bonus available.
Ladbrokes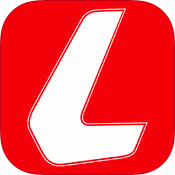 The main reason we include Ladbrokes are the solid odds offered by the online bookie. Other advantages of Ladbrokes include a strong selection of cricket games and markets, juicy promotions, and an exceptional overall service. Things like payment options, speed of the withdrawals, and customer support service are among the best in the industry. The welcome bonus is also highly valuable.
William Hill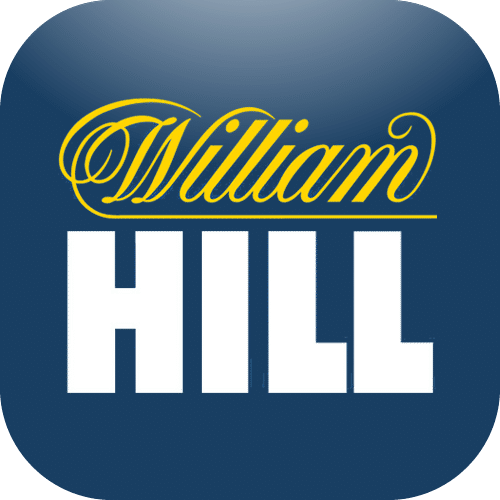 It's no surprise to see another classic British bookmaker here. William Hill has been around forever and cricket has always been one of the sports offered by the company. This tradition was followed when William Hill went online too. You can find all kinds of games and markets, decent odds, and promotions for new customers as for existing ones.
Free Bets to bet on Cricket
If you are interested in joining one of those bookies, make sure to start your adventure with a free bet or bonus:
Betway a free bet of up to £30
If you decide to join Betway, you can get a free bet of up to £30. Simply make a deposit with credit/debit card or PayPal, place your first bet on odds of 1.75 or higher and the bookmaker will match that up to £30. You then have 7 days to use the free bet.
Coral bet £10 get £30 in free bets
Coral gives you the chance to boost your bankroll right away. Simple open a new account and make a deposit. Then, place a bet of £10 or more on at least 1/2 odds or more. The bookie will give you 3 free bets worth £10 each.
Ladbrokes up to £30 free bet
If you join Ladbrokes, you can get a £30 free bet. You have to deposit and bet £10 on more on a price of at least 1.50 to qualify. The bookie will match your wager with a free bet of up to £30. Make sure to use it on odds of 1/2 or more.
William Hill £30 in free bets
William Hill has generously prepared a welcome package worth £30. Simply deposit and bet £10 or more. The sportsbook will credit your account with 3 free bet tokens worth £10 each. You can use them on odds of 1.50 or higher. Make sure to take advantage within 30 days or the tokens will expire.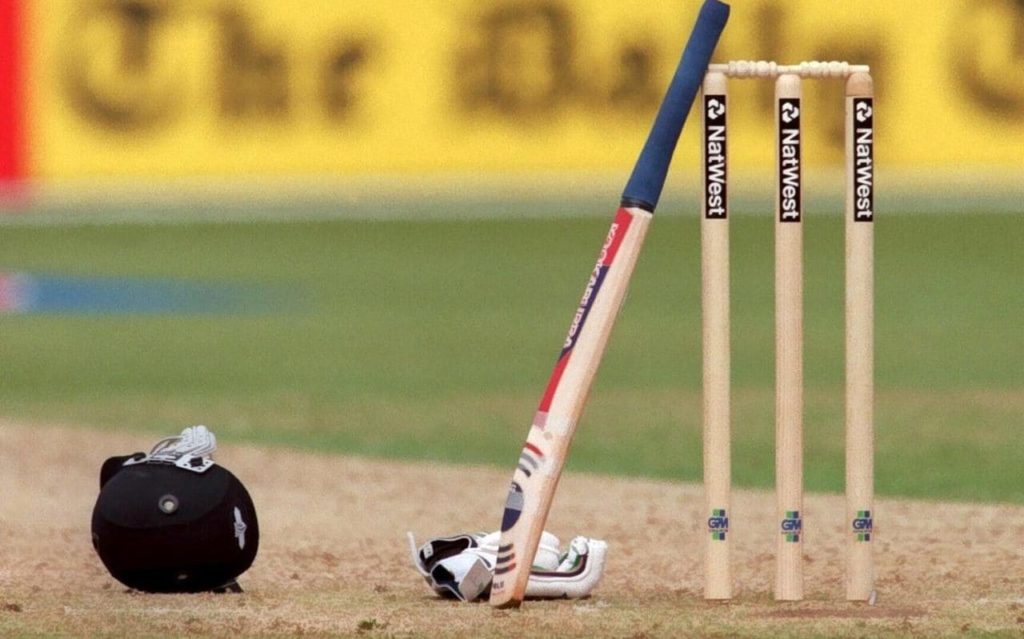 Live Streaming
If you don't have another way to watch cricket live, some bookies will deliver live streams. Companies like Bet365 and William Hill will give you the chance to watch the games and even place a bet at the same time.
Furthermore, many of the live streams run on mobile as well. You can watch the games on your phone or tablet with ease. The only condition usually is to have a positive account balance or to have placed a wager in the past 24 hours.
Tips And Tricks
We would like to start this section with one general advice when it comes to betting that applies to cricket as well. Most people out there are losing money by betting online. The reason is simple – they try to simply predict what will happen and don't really regard the odds offered by the bookie.
Winning players are quite the opposite. They look at the odds and see probabilities. Then, they evaluate the probabilities for each game themselves. If there is an opportunity for value bets or bets that have a positive expectation in the long run, they go ahead and take it. This is how you should approach cricket betting as well.
With that aside, it's time to focus on some of the fundamentals when it comes to betting on cricket:
Focus your efforts: there are so many markets out there and many people try them all. This is hardly the best strategy. You should focus on a specific betting option or at least a group of markets with similar characteristics. This will give you the chance to become much better quicker and spend more time analyzing concrete improvements;
Use different sites: it's essential to get the highest odds possible. Obviously, you can't have 100 accounts with every bookie out there that offers cricket. It's not even necessary. Having a couple of the best available should be enough;
Stats: there are tons of website that offers cricket stats, even the bookies themselves do this. Take a closer look at the performance of each team and go through the key players. Check for trends in their results and historical rivalries that have certain tendencies. This will certainly help you prepare better;
Follow expert advice: while most cricket experts out there don't share an opinion from a betting perspective, it's still useful to check their thoughts. It might show you some angles you've missed in your analysis. It's crucial not to share someone else's prediction blindly, but it could be a good source of information. Ian Botham on SkySports.com often provides premium tips and expert opinions that are worth your time.
Most Popular Types of Bets
Betting on cricket comes with a plenty of different options. Here are the most common among them:
Match winner: this one is quite obvious, as you will be placing your money on the winner of the game. Of course, there is the draw option too;
1st Over Total runs: the bookie will set a line for the total runs during the first over. You have to predict if the total runs will be more or less than that;
Top Batsman: if you believe that a particular player will get the most runs in a certain period (like a day, match, or series), you can place a wager on it;
Top Team Batsman: similar to the last one, but for one of the teams only
Method of dismissal: this cricket betting market allows you to place your money on the first wicked. Pick between the different options and get some solid odds;
Most Match Sixes: you can pick which team will make more sixes during the match;
Man of the Match: as in many other sports, there's a man on the match in cricket. You can pick one of the players thanks to this market.
This is just a fraction of the available cricket bets out there. You will find many others, as well as all kinds of live options. There are also outright such as a team winning a tournament.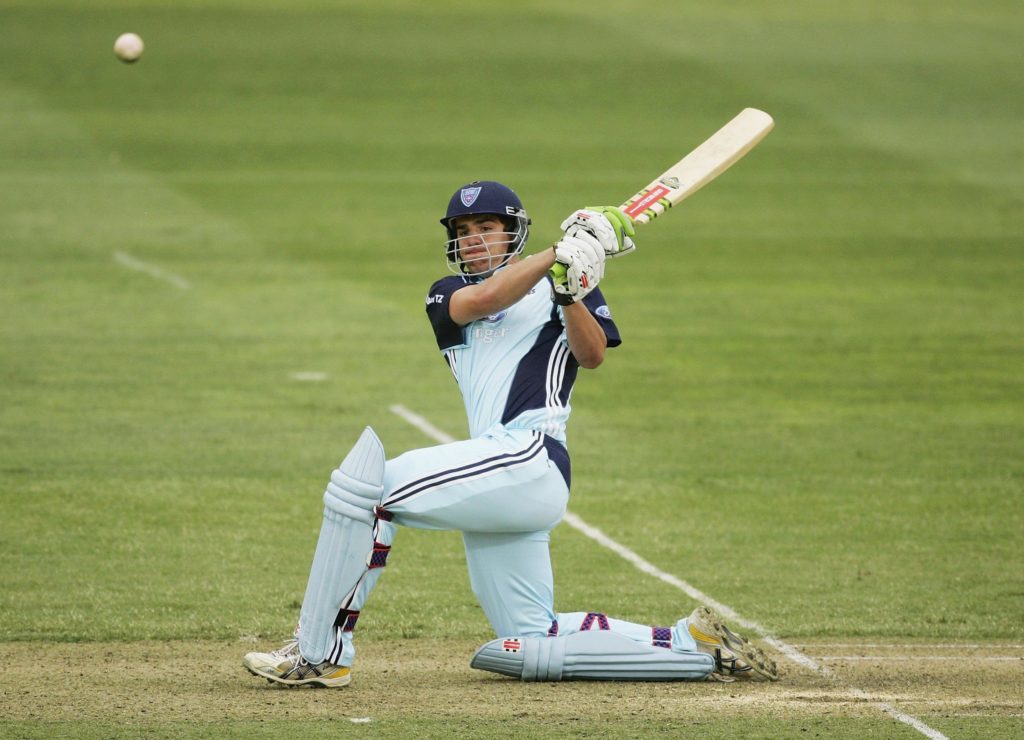 Main Cricket Competitions
First, we should probably go through the most attractive competitions in cricket. Most of them feature national teams:
ICC Cricket World Cup: the most prestigious international tournament is held once every 4 years. It attracts the most viewers worldwide and highest betting volumes. The World Cup has a preliminary stage, semis, and a final;
ICC Nations Trophy: the second most important tournament after the World Cup. It includes 8 teams and the current holders are Pakistan and Australia;
ICC World Twenty: the competition was founded in 2007 and quickly became one of the most popular in the cricket world. It features a total of 16 teams, including all 10 members of the ICC;
The Ashes Series: the rivalry between England and Australia is behind the Ashes Series. It's curious that the name was born at the end of 19th century when the Aussies beat England and a journalist claimed English cricket was dead. Ever since the two great cricket nations are contesting the Ashes;
NatWest Series: this is a series of one-day tournaments played in England throughout the year;
Border-Gavaskar trophy: another battle between two nations, this time India and Australia;
Asia Cup: the continental championship of Asia is a very strong tournament featuring the likes of India, Sri Lanka, Bangladesh, and West Indies;
Indian Premier League: the domestic cricket league in India is called the Premier League. The sport is among the most popular in the large country which makes this particular competition one of the most important on such a level.
Conclusion
We hope this betting guide helps you earn some cash from cricket betting. It doesn't guarantee that but provides a good basis of tools. If you find a suitable bookie, take advantage of some cool promos, and prepare well, you could become a long-term winner.
last update : December 2023
Published by Bryan |
10-07-2020