18+ | Commercial Content | T&Cs apply | Begambleaware.org
Looking for some of the top Premier League betting predictions for the conclusion of the 2020-2021 season? Look no further – we've got it all readily available for you in this short read.

Unmissable Premier League Betting Tips
When searching for some of the most unmissable Premier League predictions, you want to find bets that provide tips and strategies that will increase your chances of winning without taking on tons of risk. This is what we've constructed for you below, so please see our top three pieces of advice below.
Pick an eventual winner before the season begins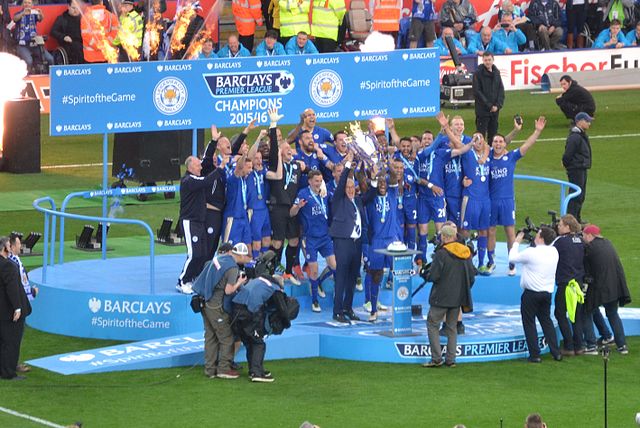 By doing this, you can lock in fantastic value even for the most high profile teams like Manchester City and Liverpool. This is purely because the season is so long, and so many things can happen that the bookies will often advertise quite favorable odds for this pre-season bet.
Bet on which team will be relegated for the season
Much like the type of bet mentioned above, if you can place this wager before the season begins you can often find very high odds. Again, this is because there are so many variations for what can happen during the Premier League season that bookies provide high odds to attract the punters.
Choose who the top scorer will be based on individual form
When you are making these bets, you need to pay attention to the formbook as this is where you can see what players are likely to achieve this award. There is always a three-month break between each Premier League season, so sometimes just betting based on club form isn't always the best way to go. You should pay attention to international games that take place during the summer, as well as any other competitions they may be involved with to see how they are playing.
Premier League accumulator tips
If you're curious about Premier League accumulator bets, this is a section that you absolutely have to read. We've covered details about what accumulators are, how they work, and how to know what you could win – just read on for full details.
What is Acca Insurance?
Acca insurance is often a type of promotion offered by leading online bookmakers to protect against losses made through accumulator bets. This could be money back if just one team lets you down in your accumulator, or even a percentage of your money back if several of your teams let you down.
Which teams should I put in my Premier League Acca?
This comes down to your level of risk tolerance as well as what teams you feel are on form at the time, it's all personal preference really. You could choose to select five teams to win where they are all heavy favorites, or you could choose to put in just three or four outsiders in the hunt of greater payouts. The choice is yours.
Which bookies are best for accumulator bets?
You want to choose bookies that offer some of the highest odds for Premier League football, as this is where you can extract the most value. If you can find a bookie that offers both attractive odds and additional football bonuses such as insurance or greater payouts, then this is the most ideal situation.
How can I get boosted winnings on my accumulator?
Boosted winnings is typically a type of promotion that online bookies produce, and there are two main forms. You can place your bets together, then click an 'odds boost' button on eligible games, or you could make an accumulator bet whereby the winning amount is matched by a set percentage. Bookies such as Ladbrokes are highly likely to provide these sorts of football tailored promotions.
Major Premier League Betting Types to Make in 2020/2021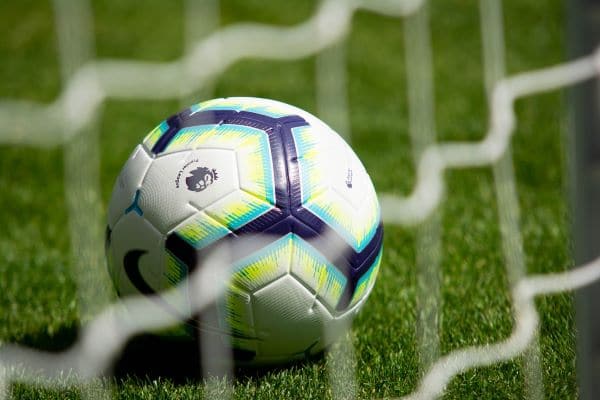 Football is the sport that naturally attracts the greatest number of markets and varieties of bets. With that being said, there are some bets that we believe serve up the greatest value on average, and we've listed the main three types of these bets below.
Both teams to score in any individual game
You can choose to make this bet as just a single wager, or you can choose to combine it into an accumulator type bet. The clue is basically in the name for how this works, as you can bet that both teams will hit the back of the net during any particular game. Say that both teams score within the first 10 minutes, you will have already won your bet, and you won't need to sweat until the end result.
First half/second half bets (one team for each half)
This type of bet is slightly more confusing than the others, so please take the time to digest this information. This bet requires that you choose an outcome for both the first half and the second half of a game. For example, if Liverpool were playing Manchester United, you would place a Liverpool/Liverpool bet, meaning that Liverpool would need to win both halves for you to win your bet. This is a good bet to keep in your back pocket if a favorite team has quite low odds on the moneyline market.
Spread betting for any single game
When you make a spread bet, you are usually betting on the total points difference between two teams or two players at the conclusion of an event. In football, however, the game is decided upon goals scored, so the spread markets are always tied to this statistic. It works by guessing how many goals a team may win by, if you are betting on the favorites, or if you are betting on the underdogs, you'd bet on how close they are to the other team at the end of the game.
Say that Manchester City was playing Aston Villa, you could bet that Manchester City will win by a spread of -2.5 goals, meaning that they'd have to win by a score of 3-0 or 4-1 for example, for you to win your bet. You can also bet on the underdog as we mentioned, and this could be Aston Villa at +2.5, meaning they'd have to lose by a margin of fewer than 2.5 goals for you to win the bet.
Premier League Predictions FAQs
While we hope that you are enjoying this detailed piece on Premier League predictions, it's only natural that you may have some questions concerning the subject. We've addressed many of these major questions below.
What is the Premier League?
The Premier League is the top-tier of English football, and it is the most prized trophy out of all league football in the UK. It is also the wealthiest league in the world, with teams such as Manchester City and Liverpool pouring millions into their team each year.
Who are the previous Premier League winners?
In the 2018/2019 season, Manchester City won the Premier League, edging out Liverpool who finished in 2nd place. The title was actually decided on the final day of the season, with Manchester City beating Brighton 4-1 to take home the title.
How can I find pundits' Premier League predictions?
Besides the resource that you are already reading, you can find Premier League predictions all over the web. Some are much more researched and have more substantial statistics behind the predictions than others, and many of them are available free of charge.
Which are the best bookmakers to bet on the Premier League?
Since you will want to find bookmakers that have high odds on Premier League football, as well as solid market variety and bonuses, we'd recommend the most reputable sites in the UK. Platforms such as Ladbrokes, Coral, Betfred, and William Hill are all prime candidates to fit this description.
How can I find Premier League betting offers?
If you choose to visit the sites that we just mentioned, you will likely find many Premier League offers available. If you'd like to expand your horizon a little bit, you can always perform a quick Google search using the keywords shown and this should display plenty of results.
Premier League Betting Predictions Conclusion
Thank you for reading our Premier League betting predictions article for the 2020-2021 season. We hope that the information will serve you as a guide when making your Premier League bets in the near future and that you'll continue to have greater success with your betting exploits in general.
The Premier League really is one of the most thrilling and competitive football leagues in the entire world, and with action taking place for 9 months of the year, every year, you will never be short of betting markets and offers. We advise that you follow the league closely to continue your understanding of good teams, and hot prospects in terms of players. This will also assist you in making your betting decisions down the line, and finally – always keep your Premier League bets controlled and fun, for at the end of the day, that's what it is all about!
last update : December 2023
Published by Bryan |
30-10-2020