18+ | Commercial Content | T&Cs apply | Begambleaware.org
UK Top Betting Referral Offers
Unibet referral bonus
Unibet is one of the biggest names in the field of online sports betting in the United Kingdom. This bookie has many different things going for it. There is a variety of different sports and sports markets that are available for betting. There are many promotional offers for players. There is also the option to watch live streams of some of the biggest events that you can bet on.
That being said, we're here about the referral bonus. This bonus is available at Unibet. With, you will be able to get 20 GBP for inviting one of your friends to wager money on Unibet. The good thing here is that you can do this multiple times with a number of your friends. You can invite up to 10 of your friends and if they all sign up and wager money, then you will get 200 GBP. You can use this money on the sports betting platform as wagering money or in the Unibet online casino. Your referred friends will also benefit from this offer. They will get their initial bet refunded up to 15 GBP if they lose the bet.
There are terms and conditions that you need to adhere though if you are to use this bonus. First of all, you won't be able to invite people that live at the same address with you. They can't share the same IP address and have the same credit card details as you do. And if the staff at Unibet notices something suspicious about your activities with the bonus, then they may take it away. This includes very similar betting patterns between the referrer and the referred account. This is the way in which Unibet protects itself from any abuse of the spirit of the betting referral bonus offer.
Dafabet referral bonus

Many of you haven't heard about Dafabet. Well, Dafabet is one of the biggest names – if not the biggest – in the field of online sports betting in all of Asia. This is a company that offers sports wagering services to the people that live in many of the countries in Asia. As such, it has managed to rise in popularity and power and to dominate the market. There are many sports that are covered and some of the events have really good odds.
You can find the betting referral bonus here, too. Since this is a bookie that operates predominantly in Asia, the currency of choice here is the Malaysian Ringgit. If you refer a friend to this website, then you will get up to 128 MYR. This is a great way for you to get some free money just by referring a couple of your friends. There is a pattern here that you need to be aware of. The size of the bonus that you'll get depends on your current tier level. If you're bronze, then you will get 68 MYR for the first three referrals. If you're silver, you'll get 88. For gold, you will get 108. Finally, for platinum, you will get 128 MYR. In order to get this money, you will need to complete the first three referrals. For one of two referrals only, you won't get any bonus.
For the fourth referral onwards, you will get money immediately upon referring someone. The referral bonus for the fourth referral and onwards are: bronze – 28, silver – 48, gold – 68, and platinum 68 MYR. Also, you will need to reach a 5x wager before you will be able to withdraw your referral bonus money at Daffabet. Also, in order to get the referral bonus, you will need to have deposited at least 128 MYR on your registered Dafabet account.
Bwin refer a friend program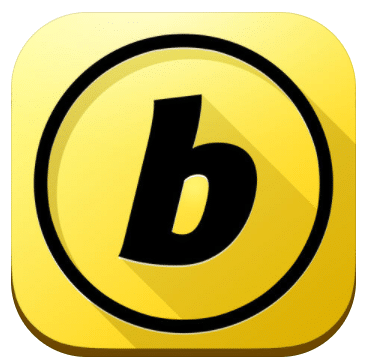 Bwing is a highly popular and widely used sports betting bookie. No matter who you are, if you have done some online sports betting before, then chances are that you have already heard about Bwin. The portfolio of this company is impressive. There are many things to look forward to when betting at Bwin. And one of them is the coveted referral bonus.
As you can see, most of the sports betting platforms have a referral bonus of some kind. Bwin is no exception to this rule and you can find this bonus here, too. However, it's a bit more mysterious, if we could use that word. If you want to refer your friends, then you can do so in an easy way. Bwin makes the entire referral process a lot easier by providing you with a unique link that you can give to the people that you would want to refer to the bookie.
However, the "mystery" lies in the fact that there is no information about the rewards that you will get. The referred friend will get the sign-up bonus – this much is clear. However, it's not really clear from the terms and conditions what the person that does the referral get. The term used is "rewards". We can only speculate what these rewards might be – and we expect that it's some kind of a betting bonus or another. Again, you can't use the referral bonus for referring people that live in the same household as you do. They can't use the same IP address or the same email address either – and neither can they use the exact same payment method that you have used to make a deposit.
Refer a friend offers for US players
BetDSI referral bonus
BetDSI is also a huge name in the field of online sports betting. In fact, all of the websites on this list are. You will find the same big library of sports and sports markets here and you will also find out that there are big odds for betting on various events. Not to say the least – there are also many different promotions that you can partake in and benefit from.
One of these promotional offers is the staple "refer a friend" bonus. This bonus is available at BetDSI, too. Here, you can get up to $300 in the best case scenario. The way this bonus works is that you will have a 30% referral bonus of the total amount that your referred friend deposits initially, up to $1,000. So, this is where the maximum of $300 originates from.
However, there are also terms and conditions for this bonus, too. The first term is that your friend will need to make a deposit of at least $50 – and this is not a small sum. But if your referred friend fails to make a deposit of this size, then you won't get any bonus. You will need to do a rollover of 5x in order to get the money. Your referred friend will also need to do the same. One thing that's vulnerable to variable interpretations is the term "you will need to actively play and wager money on your account". But what exactly does "actively play" mean is open to interpretation. In all cases, the betting referral bonus at BetDSI is nothing to laugh at. If you know how to use it properly, then you can get a lot of money that you can play with. And one last thing – the staff at BetDSI reserves the right to take away the bonus if it notices anything suspicious. So, don't try and fool the system – it will only backfire in the end.
In conclusion
Online sports betting platforms are well-known and beloved because of the fact that they are very generous for the bonuses that they give to the players. These bonuses are seldom to be found in the brick-and-mortar sports betting bookies. And there are many different forms of bonuses that you can get. There's the welcome deposit match bonus, found in most of the online sports betting platforms. There are enhanced odds for some sports and events. There are many other promotional offers as well. But one of the most popular promotional offers is the betting referral bonus. Below we will make a comparison of the refer a friend bonus in some of the most popular online sports betting bookies.
The referral bonus is one of the best promotional offers that you can use in order to get some free money. Of course, you need to be aware that there may be many different limitations and terms and conditions that you will need to adhere to. In some cases, if you're not careful, the entire bonus may be taken away from you. So, in all cases, it's important to learn more about all the referral bonus terms and conditions. And then it's up to you to start inviting your friends and cashing in on this opportunity.
Last Update: May 2019
Published by Bryan |
02-05-2018