18+ | Commercial Content | T&Cs apply | Begambleaware.org
VPNs have become popular among punters, is an effective tool when making bets from countries where the bookie or one of the bookie products is blocked, for example in the UK some bookmakers only accept UK players for the casino or the sportsbook and any other user in Europe cannot use the product, but with a VPN with UK IP you can use the site*.
There are many VPN services, some are a complete fraud and do not work, but others are considered the best and are available for little money, users can pay monthly for the service or a single annual payment.
Betting Sites that work with a VPN software
Ladbrokes (except US IPs)
William Hill (except US IPs)
Betfred (except US IPs)
Betfair (except US IPs)
Paddy Power (except US IPs)
1xbet (except USA IPs)
Bet365 does not allow to manipulate your location, so it's a risky strategy.
Note that creating an account and log in from abroad is not the same thing: if you are travelling, you will have an easier access to your account, while sign-up on certain bookmakers will be harder as some verifications may be required by the site.
If you want to use a VPN for multiple accounts with the same bookie (especially for matched betting strategies), you take this at your own risk as it's obviously a violation of the terms and conditions of the site.
Here we have the list of the best VPN available with all the details: they are not specifically gambling or betting-oriented, but their level of privacy and safety is at the maximum.
The best betting VPN for 2018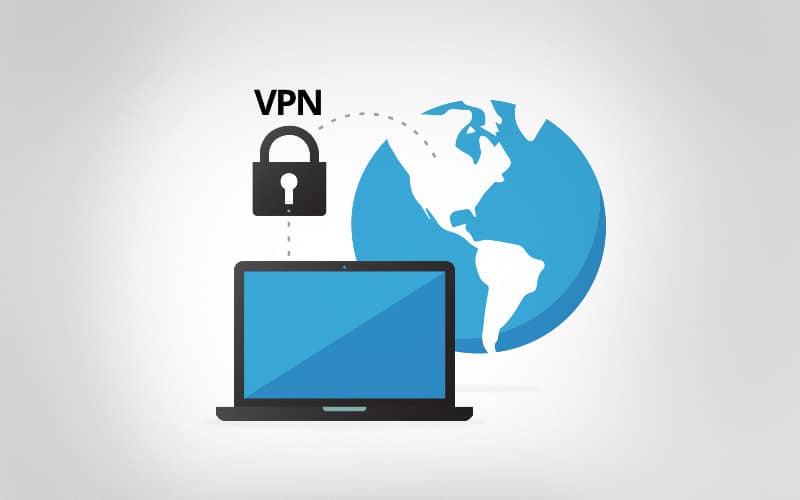 ExpressVPN
This company offers a special service, besides being one of the most reliable in Europe with head office in the British Virgin Islands. one of the most secure VPNs that exist, in addition this VPN offers 256-bit security for all the data that passes through the internet to the bookie and back to the point. It is the perfect VPN for players and punters in Europe.
Pros & Cons: Customer support of high quality with attention 24 hours a day, 7 days a week, besides this VPN offers the fastest among all the other VPN, low prices and multiple subscription plans. There is nothing negative about ExpressVPN as it is the favorite VPN of many punters. It works with Windows, iOS and also for smartphones.
Price: 30 day moneyback guarantee, plans range from 1 month for $ 12.95, 1 year for $ 99.95, and 6 months for only $ 59.95.
Compatibility: Works with the main bookies of Europe and UK.
CyberGhost
This is another of the best known VPNs on the internet, the gamblers have used this VPN for bookmakers like Pinnacle and others that accept players from all over the world but with certain local restrictions. CyberGhost offers the same levels of security as ExpressVPN and other providers, plus the service is cross-platform and can be used on any device.
Pros & Cons: Permanent discounts on most subscription plans, up to 70% for new users. Easy to use software for novice users, easy to install on an Android / Apple PC or smartphone. 61 countries available to choose as VPN, you can connect up to 5 devices with a single account. Subscriptions can be paid by debit card, credit card, paypal, or bitcoin.
Price: One month of service has a value of $ 11.99, previously it cost half, but the main offer is one full year for only $ 33, a discount of 77% for new users.
Compatibility: This service is compatible with almost any bookmaker, but it is always necessary to test first before creating an account in the bookie.
Windscribe
People who have used Windscribe mostly use it to enter blocked websites in their countries, but it is also used to place bets on bookmakers that do not allow users from a particular country. The most important thing is that Windscribe is compatible with most countries in Europe, it offers players the option to choose IPs from any country in Europe and other places in the world.
Pros & Cons: Offers a 100% dedicated service for the public in Europe, users can choose the country and city to connect. Windscribe is available for free with a limit of 10GB per month for all users. Apps available for windows, chrome, apple, linux, firefox and Mac. A negative point of Windscribe is that it does not offer Android app.
Price: Windscribe has a slightly lower price per month, up to $ 9.00 each month, but users can receive a discount when opting for the annual plan of $ 48.96, plus it is much cheaper in the 24-month plan only $ 3.70 per month.
Compatibility: The service offers connection from the best countries, this guarantees that the bookies accept the connection as much more reliable than other VPN.
Buffered
The offices of Buffered are located in Gibraltar, the same place where many of the world's great bookmakers have offices. Having offices in the same country where the bookmakers operate offers a much higher level of trust than other VPN providers in the market, Buffered is not as well known but is one of the fastest and most reliable services from Gibraltar.
Pros & Cons: Support and customer support professional, trained staff to answer questions about how to use the VPN with the bookmakers. Availability to use with all devices, window, ios and android. Windows and MAC with direct distribution on TPLINK routers. Promotions and permanent discount offers. Negative point but not in the service, but in the price, is a bit more expensive than other VPN.
Price: Users can buy a month of service for only $ 12.99, it's a bit higher than the rest of the VPNs per monthly subscription, but the price goes down when the user buys the 15-month package for only $ 99.00, the last Package available is $ 59.94 every six months. Currently, there is a 49% discount offer available.
Compatibility: This VPN is special for those users who want a much more reliable service and close to the bookmakers.
PrivateVPN
This is one of the smallest VPN among the providers but it is also one of the ones that have received the most acceptance from the users, it is a reliable VPN with very low prices to adapt to the budget of the punters with less money. Despite being cheap does not mean it is a bad service, quite the opposite, PrivateVPN offers the same quality of protection and speed for data between the user and the bookmaker.
Pros & Cons: Cheap but fast service, offer all kinds of advantages for users with less budget and apps work with windows, mac and all smartphones. 99.98% uptime shows that despite being economical it is retributive. Quick connection and customer support available by email.
Price: The price of this VPN is one of its main advantages, $ 7.12 monthly, but it is much cheaper with the package of 19 months, $ 2.73 for each month in that package, it is a gigantic discount. Another economic package is 3 months for $ 4.50 for a total of $ 13.50.
Compatibility: It is as powerful and fast as the other VPN mentioned in this list, it works with almost all the most important bookmakers in Europe and the world.
* Always check the terms and conditions of the betting site before registering to check if using a VPN is permitted or not. If you breach the T&C's, be aware that the bookmaker may freeze your account. Our best advice is: use it only when you are travelling abroad.
Last Update: May 2019
Published by Bryan |
02-05-2019