18+ | Commercial Content | T&Cs apply | Begambleaware.org
Bet365 is a brand that does most things to an exceptional level, and this has spilled over into its customer support team too. At the time of writing, bet365 has several options that members can use to speak with a representative. I will be taking a much closer look at how each of these communication channels works in this brief post.
As great as the site is, there is no guarantee that things will run smoothly 100% of the time. That's just a fact of using any website, and if anything you experience does require assistance, it's good to know that there is a dedicated and capable team ready and waiting to help you out.
So, without further ado, let's get right into it and check out the bet365 support channels.
Bet365 customer support channels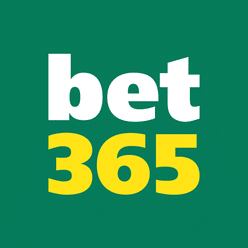 As things stand in 2023, bet365 has three main support channels – live chat, phone support, and email. I've reviewed each of these channels from my own personal experience below, and these details should help to clarify that bet365 is a great site when it comes to customer support assistance. If you need assistance with using a bet365 bonus code, assistance is never far away.
Live chat
The live chat setup is something that you can use through the desktop site or mobile platforms, and in my experience, it is the quickest way to receive assistance – by far. First of all, a 'bot' will try to help you with your questions, but if you'd like to speak with a representative, this can always be requested. Once you are put into a virtual queue to chat with an agent, it usually takes just a minute or two before an agent joins the chat and starts to help you with your concerns.
They will stay in the chat until your concerns are fully resolved too, which is always a positive thing.
Email
Out of the three methods available with bet365's support team, the email is probably the slowest. However, you may want to use the email service for a few reasons. This could be because you cannot get a hold of an agent through the live chat or phone service due to high contact volumes, or you may just find it easier to express what you need help with through an email. Whatever your reasons, the email service is completely free, of course, and you can expect a response within 24-48 hours.
The support email can be obtained through the 'contact us' section of the bet365 site.
Phone support
You always have the option to contact a bet365 support agent through the toll-free telephone number that is listed on the site. When I say 'always', the agents are literally on hand to deal with issues 24 hours a day, 7 days a week. Of course, this gives tremendous flexibility for when you need to speak with the team, and since the service is free, you don't need to worry about high call charges if your issue takes a little while to resolve.
Besides the live chat, this is the best method to use.
Published by Bryan |
06-10-2020