18+ | Commercial Content | T&Cs apply | Begambleaware.org
As Betfair Australia Exchange continues to get popular, should you give this portal a try? Let's find out in this Betfair Australia Exchange review.
SHOW BETFAIR REGISTRATION CODES >
AUTO - ACTIVATED
Bonus & Offers details
See players offers on Betfair.com.au. T&C apply.
T&C:
T&Cs apply. Please note Betfair Promo Code does not grand any additional benefits or offers.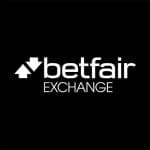 Sports and/or Games Available
For starters, Betfair exchange is a reputed sportsbook, casino and betting exchange in Australia. While their TV commercial related to the sportsbook section has got quite popular, it is their exchange that made the company what it is today.
The betting exchange was founded in 2000 for Australian audiences and has emerged to be one of the pioneers in the industry. Sports trading was not available in the market without accessing a bookie back then, and Betfair Exchange made quite an impact in the industry.
It is important to mention here that in exchange, players do not place bets using the traditional bookmakers. Instead, players place bets against other players with a third-party marketplace as an intermediary.
The Betfair exchange has an extensive list of games and markets. When you compare it to the other sportsbooks in Australia alone, they stand on top. The exchange lets you choose from a list of 30 separate sports and events which involve thousands of markets each.
Some of the prime markets covered by Betfair exchange in Australia include AFL, cricket, soccer, tennis, horse racing, greyhounds, and more.
Odds & Limits

Currently, the Betfair exchange only allows you to place two types of bets. Fixed odds multiples and same game multiples.
For every bet, there is a maximum payout limit for every game and market that is applicable on a daily basis. If you have placed a bet and the winning exceeds the applicable limits for that particular situation, even then your payouts will be capped at the limit. The maximum payout is only limited to the return that you get on the bet, it is exclusive of the original stake.
If you consider football events in the Betfair exchange, then the daily events are limited to $1,000,000. This is applicable for all the following events:
Bundesliga, Serie A, FIFA World Cup Finals, UEFA European Championship, French Ligue 1, German 1. Spanish Primera Division, FA Cup (1st round onwards), The Championship, League 1 & 2, UEFA Champions League (group stage onwards), Europa League (group stage onwards), Competitive Internationals played between two UEFA, teams English Premier League.
Further, there are individual market limits that apply within each of these games. For football, some of the markets are: to qualify, goals over and under, double chance, half time or full time, goal scorer or match odds, etc. These events are capped at $500,000.
The markets like the winner in the league and winner in the cup and match results are capped at $1,000,000.
You can find an extensive list of limits on the website.
Betfair Exchange FAQs
How will I know when the bet I placed has been matched?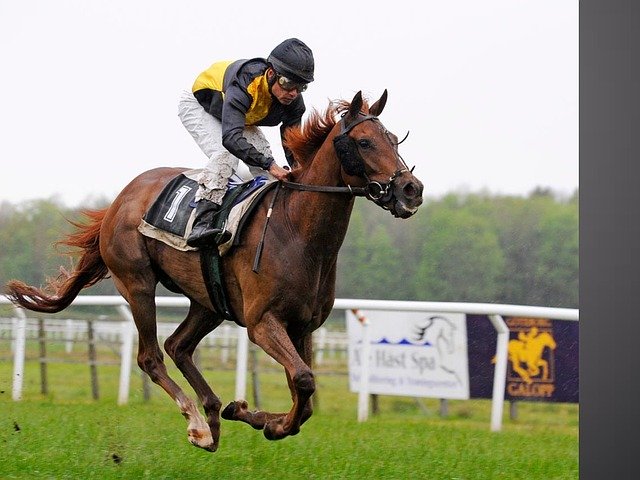 There are two ways of knowing this. When you are viewing a market, you can go to the "My Bets" tab that is on the right side of the screen. This will indicate when the bet has been matched, and also show all the unmatched bets.
You can alternatively enable the 'show profit and loss' box from the setting by checking the checkbox. This way, whenever your bet is matched, the profit and loss will update you of the same. The green indicator means there is a chance you will potentially profit from it, red means that you could end up losing.
Can I change the stake or price of a bet I already placed?
As long as the bet remains unmatched, you can change the price or stake. The odds and stake box beside the bet will be edit-able. Once the bet is matched, these options will be non-editable and you will not be able to change it any longer.
What is In-Play Betting?
In-play betting allows you to be involved in the event while it is happening in real-time. You will be able to see a complete list of currently in-progress events, make a selection from the list and place a bet on them.
When these events start, any bets that remain unmatched are canceled and the in-play market is open. So, you can bet normally right until the match starts, in the final game of the whole tournament or after winning in a race. When you can place in-play bets, the in-play tick mark will be visible over the name of the market.
Do I have to pay commission to Betfair?
Whatever you win on a market, you will have to pay a commission on it to Betfair. If you end up losing on the market, you are not required to pay commission. This commission will be calculated by multiplying the total winning with the market base rate which you will find in the rules tab available inside every market.
So, if you win $100 in a certain market and there is a 5% MBR, then Betfair will charge a $5 commission on your winnings. If you lose, you don't pay commission. There are discounts on the commission if you continue to bet.
Betfair Exchange Review: Other Amazing Features
User Experience
The Betfair exchange is, no doubt, one of the most popular sportsbooks in the industry at the moment. The market size and limits offered to the Aussies is simply beyond anything that the competitors are offering. The in-play option comes with free live streaming and that is insanely popular with players.
In-Play Betting
The in-play option is available in most major markets, but one of the most stand out features of this is the horse racing market and the opportunity to bet on it in real-time. It can be done online or by calling the operator.
If you want to place an in-play bet, you have to call the phone operators who are available 24×7 to help you with this, on 132 BET (132 238). You can also do it through the website or mobile app.
It is important to mention here that the minimum bet size is $50.
Live Streaming
Live streaming is one of the best features of the site. You can enjoy live coverage of all types of races and sports. This is true for all kinds of races starting from Ascot to Towcester. But if you are from Australia, you might not have access to all the races coverage and that is kind of disappointing. However, there are still plenty of other sports that will keep you entertained throughout the clock as a part of their live streaming service.
Mobile Application
The mobile application of Betfair is certainly state of the art. It is extremely fast, very safe and has easy navigations that players will definitely love. You can simply sign in to your account and watch the back and lay betting markets.
You will also be able to see various betting markets and enjoy the live streaming facility which gives you access to all the major events. The prices offered on these are constantly refreshed, so you can always have the best odds in the market along with the most current information.
The app allows you to archive videos. You can auto cash-out by setting a limit and then enjoy the race freely. You can also place bets in-play or live-stream thousands of events.
Pros & Cons
Pros
The ability to back and lay odds.
Exchange odds provide greater value.
You have complete freedom of choosing the odds.
Cons
Premium charges deter many players who trade repeatedly. The cut of profit is simply too big for most players.
Betfair Exchange Review: Highly Recommended
If you are out in the market looking for the best betting exchange in Australia, Betfair Exchange definitely deserves your attention. Equipped with the best navigation and easy-to-use user interface, the platform has pretty much everything to get started.
Further, their customer support team is worth mentioning too. They are quick in addressing your queries and leave no stone unturned when it comes to delivering the best quality services.
What's more, the exchange provides the best sports betting/horse racing offs in the country. However, on the downside, you might find that the markets offered on the related events could have been better. You might even feel that there is not enough liquidity.
However, there is no comparison when it comes to horse racing. This is one area where Betfair Australia exchange excels. They offer the best odds on the exchange and also offer a 'best of' feature.
Not to forget, the platform also offers a range of withdrawal and deposit options to help you get started easily. The process is extremely easy as well.
All in all, it won't be wrong to say that Betfair Australia Exchange is one of the best in the industry and is worth a try.
Published by Bryan |
19-03-2020