18+ | Commercial Content | T&Cs apply | Begambleaware.org
The giant bookmaker Ladbrokes a recently decided to open their betting exchange service. This fresh new service is a great opportunity for punters to take profit of a new way of betting. This article contains information about the Ladbrokes betting exchange promo code.
Ladbrokes Betting Exchange: Key Information to Keep in Mind
After betting industry went online, a lot of varieties in sports betting were made available. The industry is constantly growing and changing as bookmakers want to keep increasing their revenues. One of the varieties in sports betting is betting exchange. It has been originally launched back in 1999, while Ladbrokes introduced it to its platform in 2013. They have a huge customer base and exchange quickly became very popular with their bettors.
If you are new in sports betting, you must be wondering what is an exchange. Betting exchanges are also known as online marketplaces where punters can connect in order to place opposite bets. Exchanges are very versatile and valuable for bettors as you can place both back and lay bets. Laying a bet allows you to act as a bookmaker since you can sell a bet, and that can only be possible at an exchange.
What are the benefits of using Ladbrokes Betting Exchange?
There are several benefits that make the exchange model very attractive to punters. As we have already mentioned, the possibility of placing back and lay bets is the first benefit, since this is not available at any bookmaker in regular sports betting. Another one, which is also highly important, is that you can get better value odds at betting exchange. Eventually, better odds can potentially bring you higher profits and that is what attracts more customers. The reason why a punter can get better value odds is that the profit margin is not built into them. So, how betting exchanges have their interest in this kind of betting? They simply take a commission for facilitating this process.
Another reason why this way of betting is so popular is that it brings greater flexibility for winning punters. If you are winning too often, it won't be strange if traditional bookmakers make some restrictions to your account, which is very annoying. However, you shouldn't have this kind of issue with betting exchanges. Since they are charging a commission and due to the fact that one party always wins and the other one loses, betting exchanges will always make profits.
So, let's see what conditions Ladbrokes is offering to their customers. We'll start by commission rate, which is flat at this operator and equals to 5%. In compare to the other competitors in the industry, it is on par or slightly higher.
Liquidity in the marketplace is pretty good and you shouldn't encounter problems with unmatched or partially matched bets. The higher the amount of money waiting to be matched on a certain market, the better. Therefore, it is recommended that you stick to the more popular markets in order to avoid any potential issues.
In terms of user experience of the platform itself, it is similarly designed as other popular sportsbooks. It is very easy to use, and customers shouldn't have any issues of navigating through Ladbrokes platform.
To summarize, Ladbrokes is a very good choice as a betting exchange platform. You can find a lot of markets and commission rates are favorable. You shouldn't have trouble with any restrictions, however keep in mind to avoid this kind of issues.
How does it work?
With a betting exchange, you take control as you are the bookmaker. You are not fighting any more against the bookie, but you are competing against other bettors.
You can either BACK any selection to win an event or you can choose to LAY, i.e. bet on a selection not winning an event.
Basically, to place a bet, you add to your selection in the betslip then you place your stake AND your odds.
If you want to buy an odd to other punters, just make an offer.
The Ladbrokes Commission are working like this: from 5% to 2% depending on points (1 point every £25 earned or lost). The higher number of points, the lowest is the commission.
The exchange service is also available on in-play betting (for stakes starting from £1)
Ladbrokes did not launch a light version of this service: this is the full bundle which is available on the site, as the exchange is available for the following events:
Available on desktop through the section "Exchange" and also on mobile through this URL: exmobile.ladbrokes.com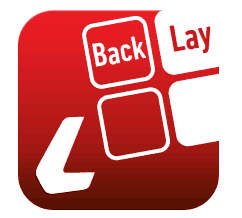 Ladbrokes vs Betfair: A good alternative to Betfair?
I guess you're wondering who is the best between Ladbrokes exchange and Betfair? Basically, the first thought is Betfair as they invented the concept, so Ladbrokes is a bit a copycat of Betfair. They both have the same structure for commissions. So our best advice is: stick to your bookie. If you have an account on Betfair, stay with them as Ladbrokes has no competitive advantage on their exchange service, except their free bet promo code for newcomers. At the moment, there is no betting exchange promo code. We will update this article if the bookie releases such promotion.
Last Update: last update : December 2023
Published by Bryan |
01-11-2019