The giant bookmaker Ladbrokes a recently decided to open their betting exchange service. This fresh new service is a great opportunity for punters to take profit of a new way of betting. This article contains information about the Ladbrokes betting exchange promo code.
How does it work?
With a betting exchange, you take control as you are the bookmaker. You are not fighting any more against the bookie, but you are competing against other bettors.
You can either BACK any selection to win an event or you can choose to LAY, i.e. bet on a selection not winning an event.
Basically, to place a bet, you add to your selection in the betslip then you place your stake AND your odds.
If you want to buy an odd to other punters, just make an offer.
The Ladbrokes Commission are working like this: from 5% to 2% depending on points (1 point every £25 earned or lost). The higher number of points, the lowest is the commission.
The exchange service is also available on in-play betting (for stakes starting from £1)
Ladbrokes did not launch a light version of this service: this is the full bundle which is available on the site, as the exchange is available for the following events:
Available on desktop through the section "Exchange" and also on mobile through this URL: exmobile.ladbrokes.com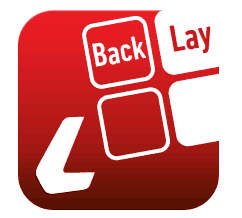 Ladbrokes vs Betfair: A good alternative to Betfair?
I guess you're wondering who is the best between Ladbrokes exchange and Betfair? Basically, the first thought is Betfair as they invented the concept, so Ladbrokes is a bit a copycat of Betfair. They both have the same structure for commissions. So our best advice is: stick to your bookie. If you have an account on Betfair, stay with them as Ladbrokes has no competitive advantage on their exchange service, except their free bet promo code for newcomers. At the moment, there is no betting exchange promo code. We will update this article if the bookie releases such promotion.
Last Update: May 2019
Published by bettoholic |
01-07-2019