Australia has been home to several top bookies that offer sports and racing events to players. Read through our comparison of Neds, Ladbrokes, and Pointsbet, to choose the best bookmaker for you.
Neds vs Ladbrokes vs Pointsbet
Neds
Ladbrokes
Pointsbet
Sports & Odds
4.4/5
4.5/5
4.3/5
User-Experience
Good navigation, All features easily accessible
4.2/5
Can have better graphics
4.0/5
Caters to every customer need
4.4/5
Live Stream
Not Applicable
Ladbrokes streams the games in the best of quality*
4.0/5
Not Applicable
Mobile App
Better than Ladbrokes but doesn't beat the Pointsbet App
4.1/5
Some aspects could be improved
4.0/5
Offers the best experience overall
4.5/5
Ladbrokes Wins : 4.2/5
*Live Streaming requires a player to have a funded account or place a bet on some select races one is interested in watching.
Under Australian law, we are required to inform you that Live Streaming on bet365 is exempt from Parts 3 and 4 of the Broadcasting Services (Online Content Service Provider Rules) 2018.

Sportsbook & Odds: Ladbrokes Wins
Neds is among the latest newbies in the Australian gambling market and credit to the bookie, players can access a variety of sports provided and also racing events provided. Over 31 different sports have been provided with top leagues and events. Players can wager on Soccer, Australian Rules, Rugby Union, Tennis, and Cricket. What's more, specials are also provided with options such as Politics betting available. Among the top leagues and events available at Neds include; NBA, ARL, MLB, NHL, AFL, and more.
Australia boasts a huge following in racing events and Neds has offered this section with Horse Racing, Greyhounds, and Harness Racing events provided. A player can bet on various Australia tracks, UK, Ireland, Asia, New Zealand, and North America tracks which is laudable. On to the betting opportunities provided, Neds deserves credit. One can enjoy various top betting markets and betting options ensuring the opportunities are at the highest. With various betting options, players have more options to spread their investments. Some sports like Soccer, for example, have seen over 180 markets provided with several bet types such as; Straight, futures, props, parlays, and in-play betting. The odds, however, are not at the highest and this needs to be made better.
Ladbrokes gets to scoop this section mainly because of its experience as compared to the other two. Neds is a brainchild of Ladbrokes and the majority of every product, market, and betting options provided at Neds are available at Ladbrokes. However, Ladbrokes also gets our rating for laying its huge focus on Horse Racing events. As stated earlier, Horse Racing is a popular followed sport in Australia and various top Australia, New Zealand, Hong Kong, and other International tracks are provided. Additionally, this section has seen top exotic wagers offered aside from the standard ones. Players can make bets such as; Exacta, Trifecta, Daily Doubles, First Four, Big 6, Quinella, Running Double, and Quaddie.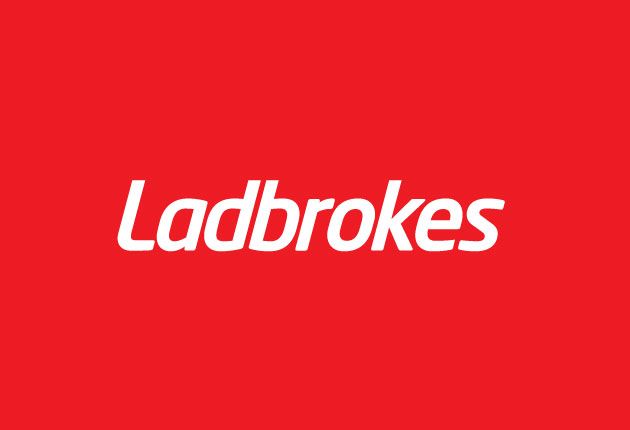 An impressive sports collection has also been provided at Ladbrokes with 31+ different sports games available. With the normal top Soccer, Hockey, Tennis, Golf, and Basketball leagues and events available for wagering, Ladbrokes has also offered specials with markets such as US Presidential Election 2020, BBC Sports Personality of the Year, 2020 Nobel Peace Prize, and more. The betting opportunities provided are reminiscent of what is offered at Neds with an equal number of betting markets and betting options provided. The odds have been averagely offered and this is a section that needs revision.
Pointsbet is Australia-owned with the bookmaker tracing its roots to the country. Pointsbet, like the other two, has proved to be a reliable bookie with many Aussie players making returns from the products they offer. The bookie is a specialist in NBA betting with over 500 bet types offered on the events. The impressive bit about Pointsbet is that more than 100 bet types in the NBA are unique and are not available elsewhere. Some of the markets you can expect on NBA at Pointsbet include; Time of first fouls committed, time for players to pass 3pts, and more. The fun does not stop there, close to 30 different sports are available including Novelty betting, E-Sports, Politics Betting, and more. Racing events are also hosted at Pointsbet with Horse Racing, Greyhounds, and Harness Racing top tracks all offered.
Pointsbet stands out better for the two-forms of betting it provides and this makes their odds better than the aforementioned two. One can opt for the normal fixed-odds betting with slightly lower betting margins or opt for Pointsbetting where the winnings and losses are not fixed. With Pointsbetting, it's how right or wrong you are and while you can realize good returns, like any betting sport, inversely you can also incur losses. The idea is betting on a spread and if your bet wins by two points, your returns will be (stake x 2). Alternatively, the losses will be the same if the bet loses by two points. The betting opportunities, on the other hand, are also good with valuable markets and betting options offered.
Neds – 4.4/5
Ladbrokes – 4.5/5
Pointsbet – 4.3/5
Best Betting Sites: Additional Features
User-Experience – Pointsbet wins
Neds provides a friendly website and uses a look-alike interface to that of Ladbrokes. However, it gets an edge over Ladbrokes. At the top of the page, the crucial options are provided with the left-side lobby providing the two major sections offered. You can also access the blog from the lobby and also get to view the 'featured events'. Additionally, you can also view all the games that you can bet on. No congestion is on the lobby and the text size is pleasing. The orange and black colours have also blended well to ensure the content is clear. To reach out for assistance, customer support information is provided at the bottom with the bet slip provided at the top. A good website.
Ladbrokes also offers a rather friendly website with clear fonts provided, top-notch functionality enhanced with the 'search' button to assist in navigation, and a well-organized main page. The list of all the sports is provided on the left with the other lobby providing the events on the sports you pick. All the markets on the sports will be provided at the top-right of every event. The only improvements required at Ladbrokes is on the graphics aspect that is not the best when compared to the rivals.
Pointsbet wins this section for how well they have customised their website to match every customer's needs. A player will be welcomed to a site tailored in black and red colours with the sizeable font size offered in white. What gets a player more is the quality of graphics that is catchy to many. The main 'Menu' option is at the top-left where all the sections can be accessed from including the sports list, featured games, and more. Other options are at the bottom of the page and they include; customer support, privacy policy, terms and conditions, and responsible gambling.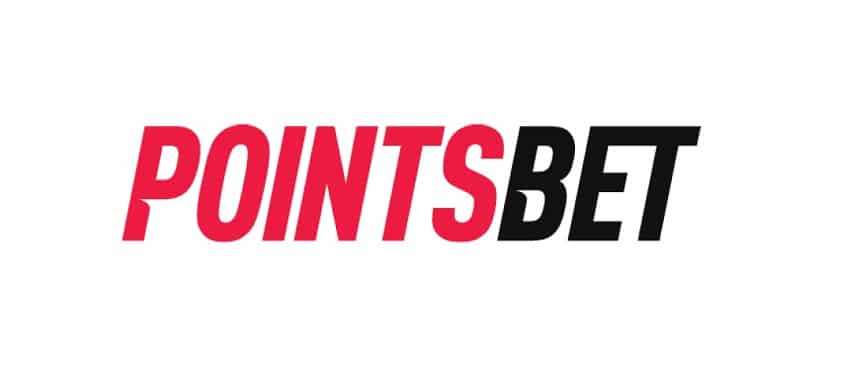 Neds – 4.2/5
Ladbrokes – 4.0/5
Pointsbet – 4.4/5
In-Play Betting – Ladbrokes Wins
Live betting in Australia is different. The gambling laws have not legalized any form of online live betting and for this reason, the bookies in Australia provide phone numbers one can call to bet live at their centres. All the bookies in this guide have offered live betting but Ladbrokes comes out on top for the markets they offer while betting live. They are closely followed by Neds with Pointsbet taking the other slot.
Neds – 4.3/5
Ladbrokes – 4.5/5
Pointsbet – 4.0/5
Live Stream – Ladbrokes wins
Ladbrokes wins this section since the other two bookies have not offered the feature. Players can watch some of the racing events among other popular sports such as Soccer, Tennis, and Basketball. Ladbrokes streams the games in the best of quality and only requires a player to have a funded account or place a bet on some select races one is interested in watching.
Neds – N/A
Ladbrokes – 4.0/5
Pointsbet – N/A
Mobile Application – Pointsbet wins
Every bookie has tailored an application for Android and iOS players. However, it is Pointsbet that takes over this section for the better mobile experience they offer as compared to the rest. Looking at the most important aspects of a gambling mobile application, Pointsbet has got them right. There is a well-organized lobby with top-notch graphics, colours, and text size, easy functionality, good markets provided, and more. With Ladbrokes, some little improvements can be done on the graphics but Neds gets its better than Ladbrokes.
Neds – 4.1/5
Ladbrokes – 4.0/5
Pointsbet – 4.5/5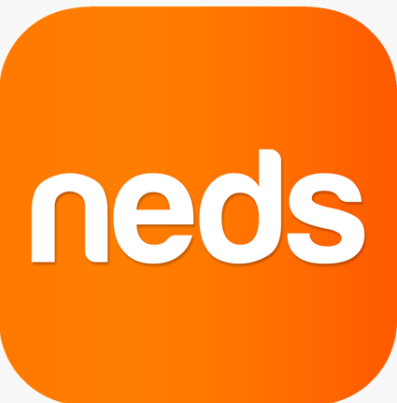 Pros & Cons
| | |
| --- | --- |
| Pros | Cons |
| A variety of sports provided by all | Limited markets provided by Pointsbet |
| 24/7 customer service by all | No live streaming at Neds and Pointsbet |
| Live streaming provided by Ladbrokes | No other products offered in Australia aside from Sports and Racing events |
| Pointsbetting provided by Pointsbet | Pointsbetting remains a risky form of betting |
Best Betting Sites: Ladbrokes Wins
Ladbrokes gets one over the other two bookies in this comparison. The major highlight comes in the experience the bookie boasts. While the other two have been in the markets for a few years, Ladbrokes is one of the most experienced bookies with over 10 years of service. Aspects such as the sports offered, customer support, and mobile support have scored well. Additionally, Ladbrokes has also offered standout features such as live streaming that have given the bookie an upper hand.
However, it is not all gloom on the rest. Pointsbet is gaining ground in other countries such as the US and with its unique Pointsbetting form of betting, it is bound to gain more popularity. Neds has also achieved a lot in the over two years of existence. And with Ladbrokes working closely with the bookie, players can expect an even better bookie.
Published by Bryan |
03-09-2020