Matchbook and BetDaq are very similar websites. They are both betting exchange websites, which means that you bet against other pundits, while the website makes the profit by taking a commission out of your stakes or winnings.
Since these websites are so similar, we will now take a look at their differences and try to compare them in a few important areas.
Matchbook vs BetDaq: Welcome Offers & Comparison
| Matchbook vs BetDaq | Welcome Offers | Exclusive Promo Codes |
| --- | --- | --- |
| MATCHBOOK | 2% Commission On All Sports | CASHMATCH |
| BETDAQ | Bet £20, get £20 as a free bet | GET BETDAQ BONUS CODE |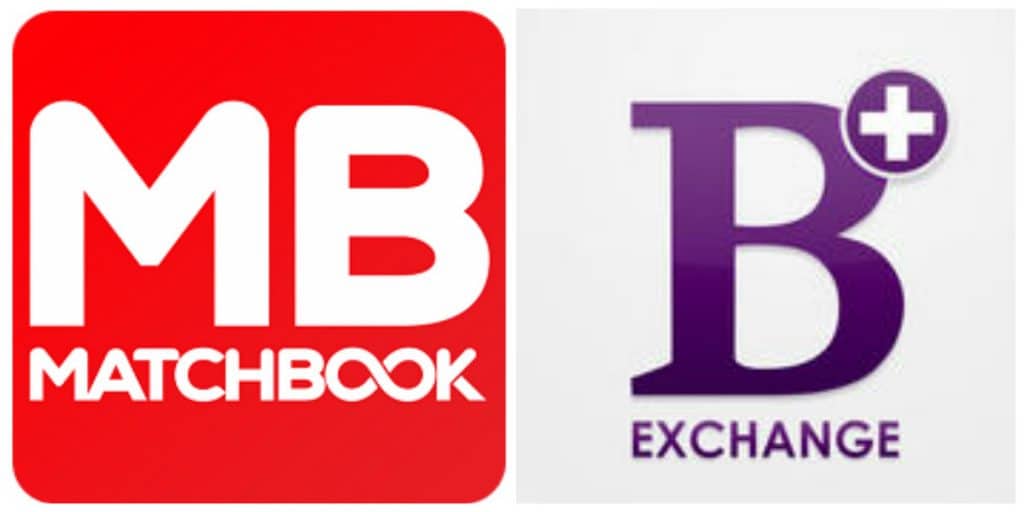 Welcome Bonus: BetDaq Wins
BetDaq takes a secure win in this category. While you only get one welcome bonus at Matchbook, you will receive two bonuses at BetDaq.
The welcome bonus at Matchbook consists of a 2% commission on all sports. Matchbook is now offering a flat rate of 2% Commission on all sports. Place bets any of our markets today and you will only pay commission if you make a profit.
At BetDaq, you receive free bet funds to match your first bet up to £20. When you make your first bet of £20, you will receive one free bet in the same amount. In addition to this, BetDaq also offers the chance to get cashback on all their commissions for the first month on the site, in the maximum amount of £1,000.
Bonuses: Summary
Matchbook:
2% Commission on all the sports. The players will only play commission if you bet wins.
Score: 3/5
BetDaq:
Bet £20, get £20 as a free bet

Get up to £1000 cashback on all your commissions for the first 30 days on the site
Score: 5/5

Sportsbook & Odds: Matchbook Wins
While both websites fare similarly in these categories, Matchbook takes a tight win here thanks to their extremely low commissions.
BetDaq offers a solid assortment of sports and markets you can bet on, especially for the most popular sports and leagues. However, they do have fluidity problems for lower leagues and you may struggle to get your bet matched on some of them. In the odds department, BetDaq offers very competitive odds but it also has higher commissions than Matchbook.
Matchbook, on the other hand, has both competitive odds and low commissions, although they charge a commission for losing bets as well, while BetDaq only charges a commission on your winnings. When it comes to sports and markets available, they may not have as many as some other betting websites but they provide all the biggest sports and all the popular betting options.
Sportsbooks and Odds: Summary
Matchbook:
Low commission, low margins, extremely competitive odds

Solid assortment of sports and markets, could be better
Score: 4/5
BetDaq:
Higher commissions and margins, competitive odds

Good assortment of sports and markets, fluidity problems for less popular sports
Score: 3/5
Bonus for Existing Players: BetDaq Wins
Unfortunately, there isn't much to say about the bonuses for existing players on both of these websites. They both have a pretty scarce selection of active promotions but BetDaq is less bad in this respect, so it takes the win here.
The only thing that Matchbook offers in their promotions section is the welcome bonus. Other than this, there are also different kinds of odds comparisons, where you can see how much better they are in this department than their competitors. But basically, there's no bonus for existing players at all.
BetDaq does offer at least something in this respect. For example, they have Best Odds Guaranteed promotion for the UK and Irish horse and greyhound racing. At the moment they also have an active promotion for NFL games, which are available free of commission until the end of October.
Bonus for Existing Players: Summary
Matchbook:
No promotions for existing players
Score: 1/5
BetDaq:
Best Odds Guaranteed on all UK and Irish horse racing and greyhounds

No commission charged for NFL games until the end of October
Score: 2/5
Additional Features
We looked at the sports, markets and bonuses on both websites, so let's take a look at some additional features as well and how Matchbook and BetDaq fare in this department.
Live Stream
Matchbook:
At the moment, Matchbook only provides live streaming for some greyhound races on the website but you can't watch the streams at the app yet.
When it comes to live streaming conditions, you must have an active bet of at least £2 in order to watch the race.
Score: 2/5
BetDaq:
The situation with BetDaq is similar. They only offer live streaming on some horse races, while other sports are excluded from the offer.
However, these streams are also available on the BetDaq app, so that is a small plus.
Score: 2/5
Mobile Experience
Matchbook:
Matchbook has a well-developed mobile app, which is available for both iOS and Android devices. The app has a clean and intuitive interface, with a simple layout that allows for easy navigation on the exchange.
The Matchbook app is fairly reliable and allows users to place bets, trade or deposit funds. It is a fully functional app that includes all the features you can use on the website, including the in-play betting and live stats, although no live streaming is available on the app.
Score: 4/5
BetDaq:
BetDaq also has a very good app, also available for Android and iOS users. While I personally like the design of the Matchbook app more, BetDaq does have an intuitive design as well, with a clean layout and easy navigation.
The app is reliable and allows you to take advantage of all bonuses, features and functions available on the website, including live betting and streaming. This app also has one very helpful feature not often present in other apps – the search facility.
Score: 4/5
Cash Out Feature
Matchbook:
Cash Out feature is available here and you can find it displayed next to any runner in those events where you have the position to cash out. Of course, this feature is not always available.
Matchbook calculates automatically how much of your position is available for Cash Out. Keep in mind that standard commission rates apply to Cash Out.
Score: 4/5
BetDaq:
This feature is also available at BetDaq. You can find out what bets are available for Cash Out on the Cash Out Homepage, where they are listed and updated regularly.
Just like at Matchbook, Cash Out is not always available. For example, you can't use this feature if you have placed a free bet, you can't Cash Out bets placed at SP or those placed in Each Way markets, etc. However, you can also partially Cash Out your bet at BetDaq. More information is available here.
Score: 5/5
Final Thoughts: Which One to Choose?
It is definitely a hard choice but we would probably go with Matchbook since the sportsbook is much better. Although, it is true that they could have better bonuses.
Published by Bryan |
22-10-2019