18+ | Commercial Content | T&Cs apply | Begambleaware.org
Neds was established in 2017 by Dean Shannon, former owner of Bookmaker before its acquisition by Ladbrokes. Putting his expertise and experience to good use in the creation of Neds, Dean has managed to lay a firm foothold on the Australian gambling industry in just two years. Recently, the mobile app was developed to make betting and, of course, winning easier.
How to Download Neds App: Links – The Code for Neds is STAR
| Neds Mobile App | Download Links |
| --- | --- |
| Android | Download Neds Mobile App here >> |
| iOs | Download Neds Mobile App here >> |
Disclaimer: The daily specials, referral codes, and registration links are not aimed at players from the NSW region, in tune with the new NSW regulations. The NSW players are not eligible for the same.
How to Download the App – Guide
The Neds betting app is easily available on Android and iOS devices. The layouts on the two brands may have minor differences but the primary functions are available. The steps to downloading also has minor differences.
As an iOS user, perhaps you've heard of Google's restrictions on bookmaker apps. Well, that's doesn't concern you. Apple Play Store accepts bookmarker tools on its platform, and you therefore do not have to search the Internet to download the app, effectively simplifying the downloading procedure. To download the Neds mobile app from the Apple Play Store, follow these instructions:
Open the Apple app store and search for 'Neds Mobile App'.

Click on download.

Upon the completion of the download, open the app and login or sign up if you don't have an account.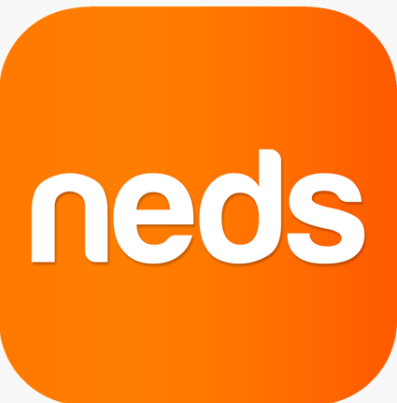 To complete the Neds betting app download on your iOS, you have to satisfy the following requirements as well:
Available space – 200+ megabytes

Requires iOS 10.0 or later
Compatible with iPhone, iPad and iPod Touch
For Android users, you should know that Google rejects betting applications on the Play Store due to certain reasons. To download the Neds app for Android, you therefore have to initiate download from Neds official website. No worries however, Neds website is secured by high-end security technology and poses no risk to your device. To download Neds app Android, follow these instructions:
Go to the settings of your device.
Select 'Security' and grant access to third-party app installations.
Visit the download link: http://www.neds.com.au and click on the download app option, accessible at the menu drop-down. You may just opt to scan the QR code instead.
Install the Neds Android app after downloading.
Register or login if you have existing credentials.
So as to maximize the benefits offered by the Neds betting app, your Android has to fulfill these conditions:
Available space – 100+ megabytes)

Android 4.4+ for smooth operations
Chrome, Firefox or UC Browser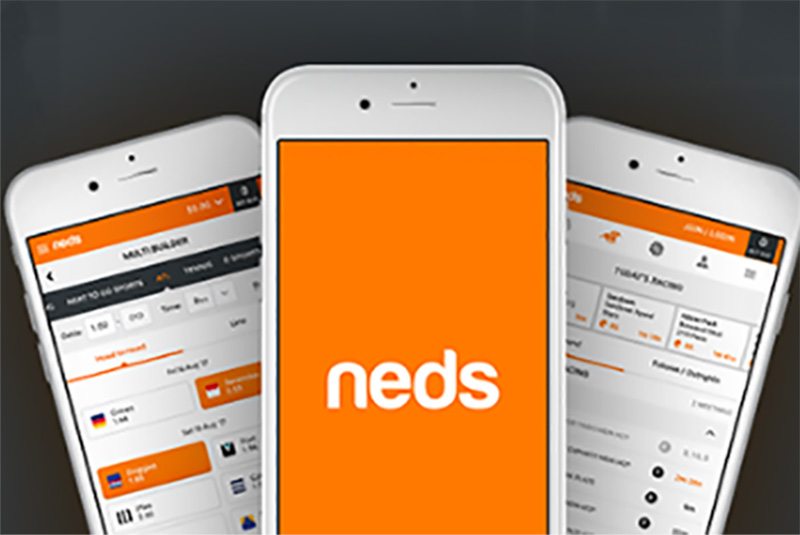 Neds App Review – Features & Tips
Race Bet on Mobile
Neds maintains a sizeable collection of racing events to bet on via the mobile website, but the app makes the experience better. On the app, you have easier and faster access to fixtures. Also, events are automatically added to your list as you make selections, saving you the stress of crosschecking. There are some special features allowed as well through this app. Underneath this section, there are useful products to help you earn higher winnings. There's Ned Bet Boost that adds to selected odds after they are staked: this shouldn't be mistaken for odds booster that it enhances odds after selection. What's more, you can back up your stake, meaning that you are allowed to pick two horses before the race starts. If, at the end of the race, your first-choice horse comes second while the backup ends first, you get your winnings without any deductions.
To bet on the Racebook via Neds mobile app:
Select a racing event or fixture under the upcoming or live in-play options.

Select the available or preferred odds (if allowed).

Lastly, bet and confirm your stake.
Sports Bet on Mobile
There is an acceptable array of sports to stake on via the Neds mobile app. Available sports are quite many, with each presenting tens of opportunities. Australian leagues are readily available to stake on, and that isn't all. It is easier to stake on soccer matches, whether local or international: be it the Premier League, La Liga, Serie A, UEFA Champions League and many others. Follow these simple steps to place sport bets via the Neds app:
Select an upcoming or scheduled sport event or fixture.

Select the available or preferred odds (if allowed).

Lastly, bet and confirm your stake.
Live Broadcast on Mobile
A major failing at Neds is the lack of a live streaming feature through which you can enjoy that great feel of advanced real-time play. As expected therefore, the Neds mobile app is not equipped with live broadcast as the site itself does not allow it. The closest thing to live streaming at Neds is the live in-play betting.

Ned's Mobile app's other assets
Cash Out: Cashing out via the Neds mobile app is a simple procedure. There is an easily accessible banking section under which you can make instant cash outs. Thanks to the readily available options, you can quickly cash out your winnings the instant they are earned as long as you fulfill all wagering requirements.
Cashing Out options available at Neds are:
Credit Card: takes a day to complete.

PayPal: takes a day as well.

MasterCard: takes a day as well.

BPay: takes an average of 1-3 days.

Neds Card: an exclusive option only available to Neds players; links your bet account with your bank account for easier transactions.
The rates on these methods all differ according to your service provider. Neds Card meanwhile is determined by the bookmaker itself.
Depositing: As it is with several sportsbooks, it is easier to deposit than cash out. The processes are pretty much the same. Access the banking option from the top menu located in the top corner. Select 'Deposit' and go ahead to enter your details at the marked fields, and you are done. The Neds app is secure and your details are absolutely protected.
Our Final Thoughts on The Neds Australia Mobile App
There are many positives to take from the Neds mobile app. First, there are impressive sports and race books. All games available at the site can be accessed from the app as well. You can make withdrawals and deposits easily too. Significantly, you have the in-play betting and the numerous unique products that come with the racebook. What's more, the Neds app download is quite easy.
On the downside, there's no live streaming option, depriving players the ecstatic feeling gotten from live broadcast. To conclude, the pros conspicuously outweigh the cons. We bid you to give it a trial.
last update : December 2023
Published by Bryan |
11-02-2020