English Premier League is back after a long wait of non-football weekends. The 2019/2020 premier league season is poised to be one entertaining and yet competitive leagues.
Best Premier League Betting Sites: Top Bets for 2019-2020
The bookies are hoping for another thrilling campaign as was experienced last season when the EPL champions were decided on the last day after a tough race between Pep Guardiola's side Manchester City and Jurgen Klopp's side Liverpool. Last season saw Manchester City beat Brighton on the last day to win the premier league with 98 points while Liverpool beat Wolves at home (Anfield) to finish the league with 97 points.
This was the second successive season that Manchester City was crowned as champions and with the new season, they will want to complete the treble something few teams have been able to achieve. But how are the odds shaping up for this season? Will Man City complete the treble? Will Liverpool still bring a tough title race? What about the champions league spots? And who are likely to be relegated this season?
The 2019/2020 season has seen three newbies (Norwich City, Aston Villa, and Sheffield United) promoted from championship to the premier league. This would mean a lot especially to teams that have regularly being involved in the relegation battle.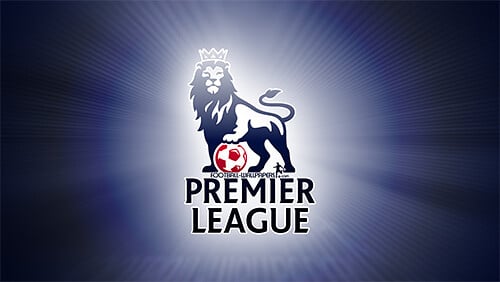 EPL title favorites 2019/2020 season
The bookies do not expect much change at the top with Manchester City poised to become champions for the third time. They are odds-on at (1.5) which is a probability of 66.7% with Pep's side boasting of a quality squad and has seen more reinforcements on the middle of the park with summer signing Rodri and the last day left-back signing of Joao Cancelo from Juventus. Man City squad is fairly young yet experienced with the only aging players being David Silva and Fernandinho. 
The second favorite is Liverpool at (3.25) signifying 30.8%. The team provided one of the closest race and went on to win the Champions League last season. They will know that they are still a top side with the experience of the fantastic three (Salah, Firmino, and Mane) firing. The backline also had its fair share of positivity with the huge presence of Van Dijk. Little notable reinforcements have been made but with their hard metal style of play and their home record, the bookies oversee Liverpool taking the second position.
Last season saw the point difference between the second and the third being 25 points! The usual big teams in Tottenham, Chelsea, Arsenal, and Manchester United are still poised to take this positions to position 6 but the remaining two champions league spots will be up for grabs with the bookies taking Tottenham at 15.00 and Manchester United at 21.00. Tottenham have had some reinforcements done in midfield with the summer signings of Tanguy Ndombele from Lyon, Ryan Sessegnon from Fulham, and Giovani Lo Celso from Real Betis. They will be raring to go once again after last season's champions league final defeat. 
Manchester United have also seen defense reinforcements with additions of record-signing Harry Maguire from Leicester United and right-back Aaron Wan Bissaka from Crystal Palace but they still need to address their firing team and the midfield. Chelsea is serving a one-season transfer ban and with their star man Hazard exiting to Real Madrid, it's not looking so good on them. Arsenal has made the most reinforcements of the 'big six' with summer entries of Nicolas Pepe, Dani Ceballos, Gabriel Martinelli, David Luiz, and Kieran Tierney. The bookies are expecting a tough top-four race.
Relegation battle
On the other side of the table, there is another 'race' on teams that will survive the drop to Championship. This season's entrant Sheffield United are favorites to drop with the Blades poised at odds of (1.7) which signifies a probability of 58.9%. The other two teams to face the ax, according to the bookies, will be Norwich City at (2.00) with Brighton & Hove Albion being the other team at odds of (2.60). 
Aston Villa has been spared the ax mainly due to the large overhaul of summer transfers with Newcastle, Burnley, and Crystal Palace also looking to survive.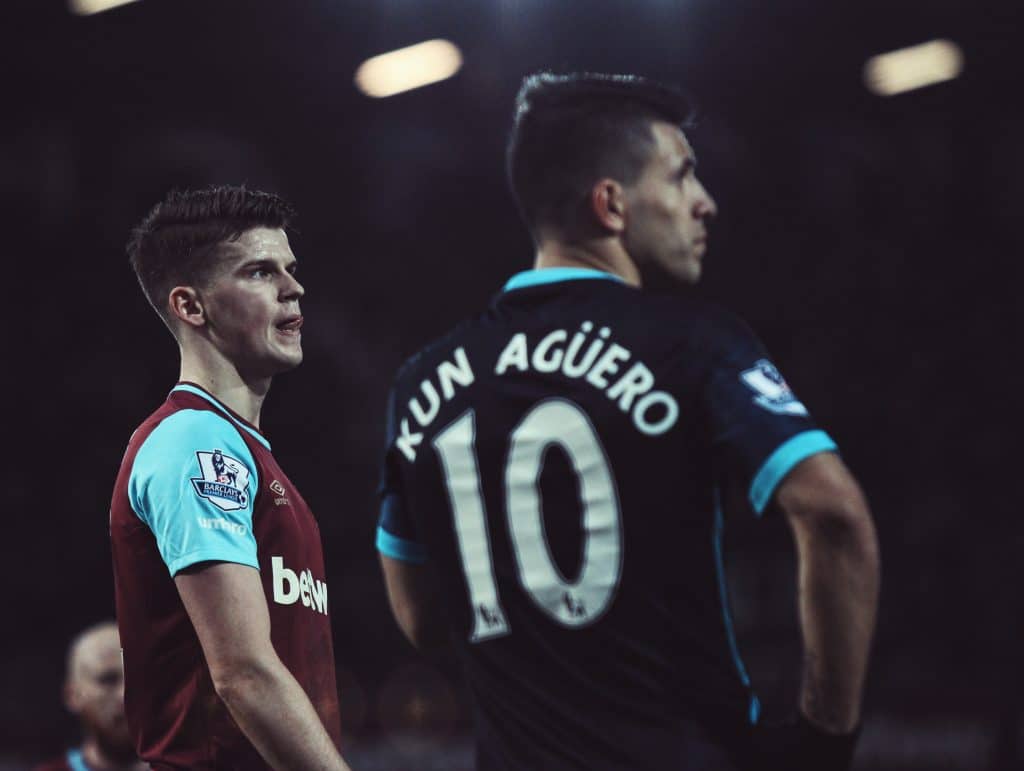 Premier League Title Odds for 2019-2020
Manchester City (1.50)

Liverpool (3.25)

Tottenham (15.00)

Manchester United (21.00)

Chelsea (21.00)

Arsenal (31.00)

Wolverhampton (201.00)

Everton (201.00)

Leicester City (201.00)

Newcastle (251.00)

West Ham (501.00)

Southampton (1001.00)

Watford (1001.00)

Crystal Palace (1001.00)

Bournemouth (2001.00)

Burnley (2001.00)

Aston Villa (2001.00)

Brighton & Hove Albion (5001.00)

Norwich City (5001.00)

Sheffield United (5001.00)
Premier League Top 4 Odds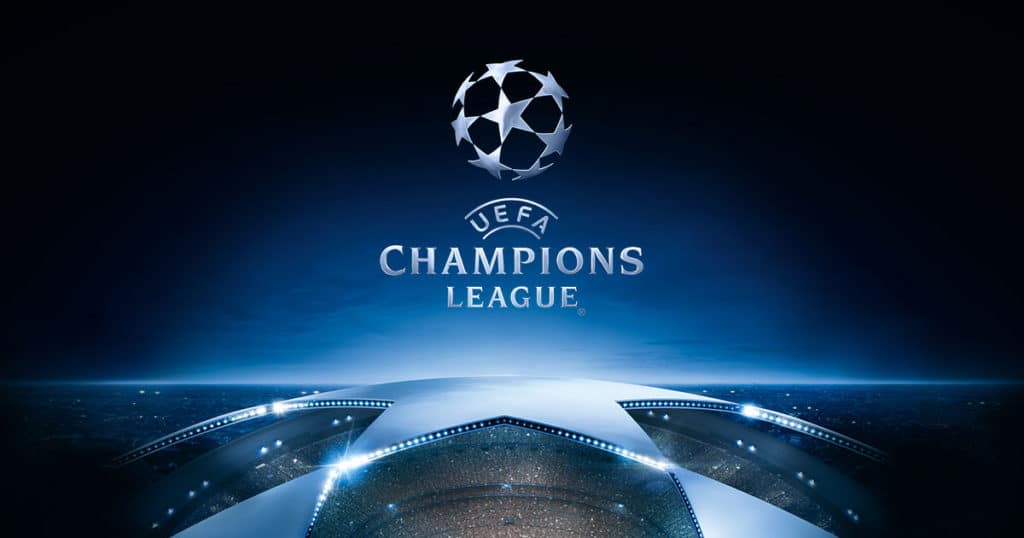 The Premier League top 4 keeps the excitement going down to the last day regardless if the title has already been decided. Top 4 finishers qualify for the Champions League while teams in fifth and sixth positions make the Europa League. The race for the top 4 is exciting and there are always teams jockeying for the final Champions League place each season.
Bettors can bet on the top 4 by selecting the team they believe will finish in the group. It is the most common way to bet on the top 4, but it isn't the only way. Bettors can place a top 4 exacta in which they pick the four teams which will make the Champions League places.  The only catch is bettors have to pick teams in the exact order they will finish the season to win. Other popular Premier League markets to bet on include:
Premier League Top 2 Odds
Premier League Top 6 Odds
Premier League Top 10 Odds
Premier League Bottom 10 Odds
Premier League Not To Finish Top 4 Odds
Premier League Not To Finish Top 6 Odds
Premier League To Finish Bottom Odds
Premier League Top At Christmas Odds
Premier League Bottom At Christmas Odds
Premier League Relegation odds
Premier League bettors have even more options to bet on than the top 4. The relegation betting odds make for some fun bets as long as it isn't the punters' team going down. It isn't just the bottom dwellers' punters can bet on. Relegation betting can be done on all the teams in the Premier League regardless if they are longshots. Sure, Manchester City maybe 4500/1 to get relegated, but punters can still wager on them to go down.
Top Goal Scorer
Major sportsbooks give bettors the chance to wager on individual players too. The top goalscorer race is one of the most exciting to bet on. Bettors can place a wager at the start of the season or throughout the year on the man they believe will score the most goals.
Just nine times since the Premier League kicked off in 1992 has the top scorer played for the league champions. The last two golden boot winners, Harry Kane, and Mohamed Salah, saw their teams fall well short of the title. Title winners do not often rely on just one player to score goals. Championship teams spread out their scoring, which is why golden boot winners have finished without a winner's medal most years.
Premier League Top Bets
Premier League bettors can find a variety of bet types on major sportsbooks' websites. The simplest bet type is the single bet. Punters can wager on a team to win or draw via this bet and if the result comes in, they win. The single bet is the simplest Premier League bet type, but there are many more gamblers can take advantage of.
Major sportsbooks will offer other types of bets including accumulators, how many goals will be scored, and a number of corners. Top sportsbooks will give punters the chance to bet on nearly every aspect of a Premier League game.
Prior to the Premier League's kick-off each season, sportsbooks allow punters to wager on a number of futures bets. These bet types give gamblers the chance to wager on an outcome at the end of the season. There are also futures bets that end sooner than that; such as in midseason. Bettors can bet on several outcomes including the 'which team will win the league', 'which teams will be relegated', 'Who will be top scorer', and many more. Futures bets are a lot of fun and supporters often wager on futures in hopes of their favorite team winning the league.
Premier League Winner Odds* 2019-2020
Manchester City – 4/6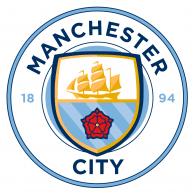 The Premier League was won by Manchester City last term. Under the management of Pep Guardiola, Manchester City have been transformed into a lean scoring team. The team is favourites to win the competition once more. Manchester City have all the talent to take the title for a second straight year. But will there be another challenger to knock them off their pursuit?
Liverpool – 9/4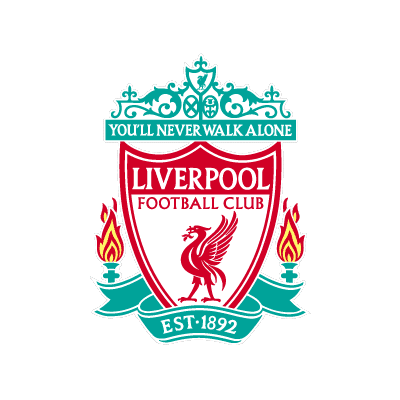 One team that could knock off Manchester City is Liverpool. Jurgen Klopp's team contains last season's golden boot winner Mohamed Salah, and the team strengthened in the offseason to give the manager his best squad yet. Liverpool beat Manchester City in three out of four games in all competitions last season. The question isn't whether they can take points off of Manchester City, but can Liverpool stay consistent throughout the 38-game season?
Chelsea – 9/1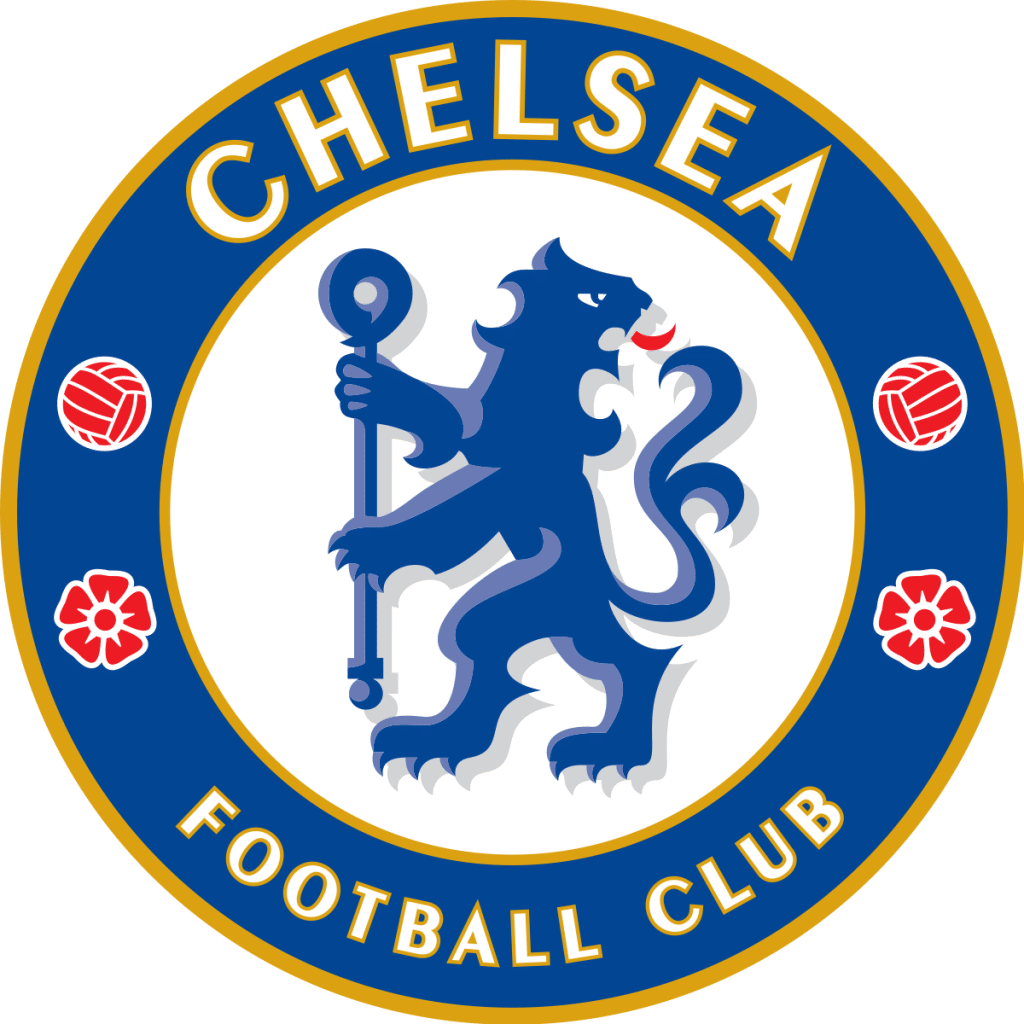 Chelsea manager Maurizio Sarri could have had a terrible situation on his hands when he arrived at Stamford Bridge. The Blues had waited so long to make their managerial change that many players were left unsettled. In the end, just goalkeeper Thibaut Courtois was sold. His replacement was world-record goalkeeper signing Kepa Arrizabalaga. Midfielder Eden Hazard is still at Chelsea and as long as he is scoring and creating goals, the Blues should be considered a contender.
Tottenham – 33/1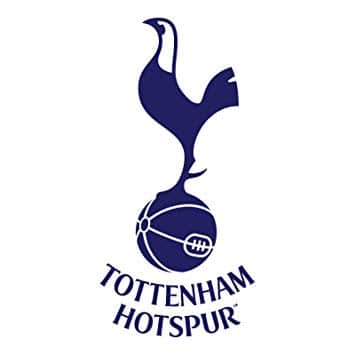 Despite not making a single transfer signing in the summer, Tottenham still have one of the most talented Premier League squads. Harry Kane is one of the best strikers in all of football and as long as he is scoring goals Spurs will be a top side. It isn't just Kane opponents have to worry about as both Dele Alli and Christian Eriksen are great attacking players. Meanwhile, manager Mauricio Pochettino has talented defenders and goalkeepers to keep them at the top of the table.
Arsenal – 40/1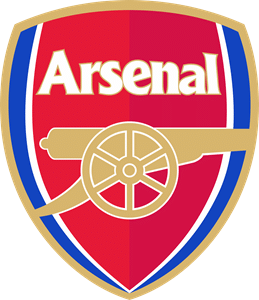 Arsenal have been rejuvenated by new manager Unai Emery. The Spaniard has overhauled the Gunners' football philosophy. Arsenal have looked great under the new man and silently snuck up on their competition. Arsenal are being overlooked by many, but Emery's style and summer signings are showing they shouldn't be taken lightly.
Manchester United – 100/1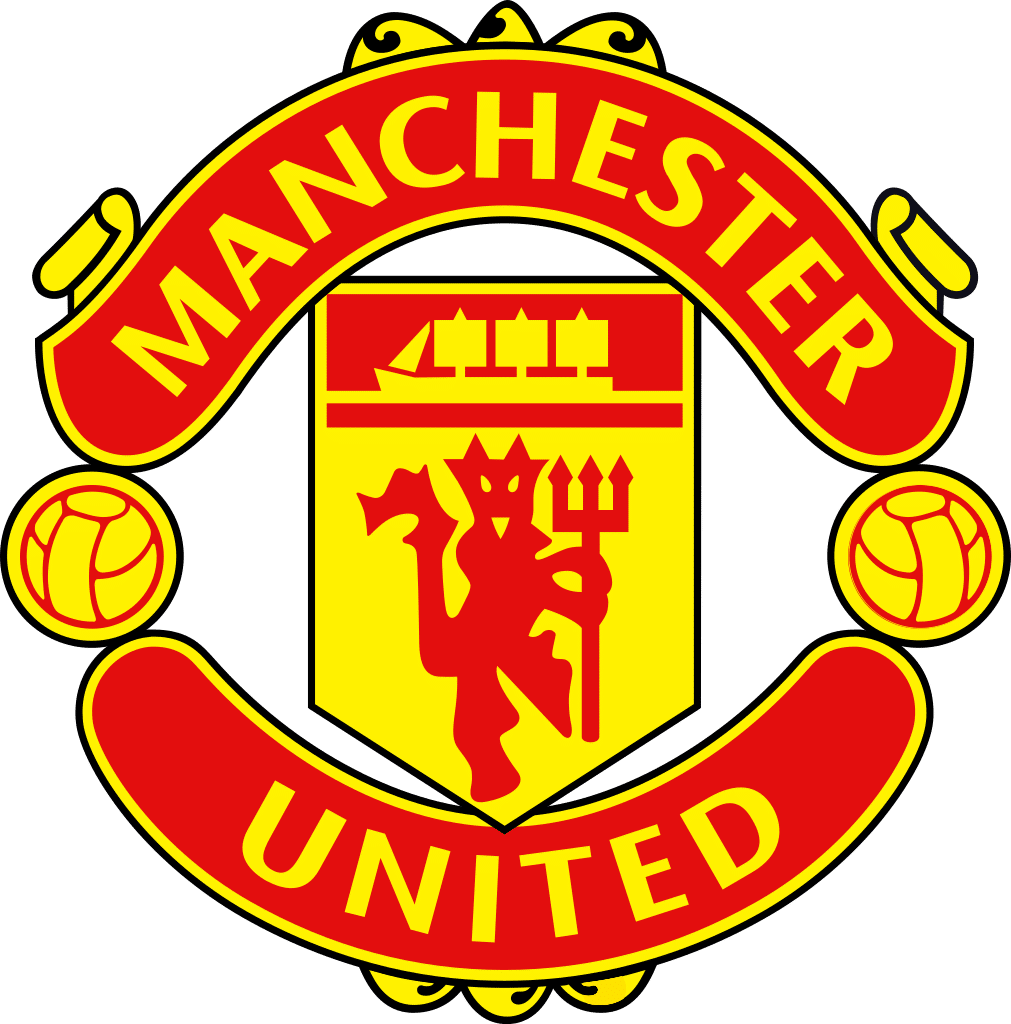 Manchester United manager Jose Mourinho is under intense pressure. The Portuguese boss lost three times in September in the league and player unrest is at an all-time high. Mourinho has had success previously, yet it seems he is losing his grip on management. Other managers are excelling by using tactics and man management skills foreign to Mourinho. He could be sacked this season. However, Mourinho could revive Manchester United and charge back up the table. He is a wildcard that cannot be counted out.
Strategy
Premier League Betting Tips
Of course, research and analysis are the most important tool bettors have when it comes to the Premier League. So, what other tips can help bettors be profitable?
One tip is to know home teams typically have an advantage over away teams. A recent study discovered that home teams win 44.5 percent of their games in the Premier League. Away teams win at a 30.3 percent rate. Meanwhile, those pesky draws occur 25.2 percent of the time.
Bettors should check around for the best odds. By shopping around, punters can get the most competitive odds for a particular game. In addition, shopping around for sportsbooks gives bettors the chance to take advantage of deals. Major sportsbooks regularly offer promos and bonuses that can make signing up for a new bookie worth it.
The Premier League gives sports bettors the chance to wager on intense football during the season. The league's competitive teams make betting fun and exciting. There is no better time to open an online betting account and begin wagering on the Premier League than now.
Premier League Betting Stats
The number of football betting stats available these days can be staggering. Bettors can get stats for nearly everything including how many cups of tea a player has at halftime. It is important Premier League bettors don't mine too much data when considering their next bets. While over analysing information can be a problem, there are important stats bettors shouldn't miss.
One of the most important stats is recent form. While some football nerds will want to look back at months of form, the last six matches should give bettors a good idea of how a team is doing. Premier League form can change quickly and despite a team playing well in August, their form can be completely different come January.
Another important stat is team head to head. Bettors need to look at the head to head meetings of Team A against B. This can give bettors plenty of information on how to bet. For example, bettors researching head to head will know that Liverpool haven't lost to Manchester City in 12 years head of this season's match. The Citizens' head to head form once again stayed the course as Liverpool snatched a draw despite Manchester City having a chance to win with a penalty. Thirteen years have now gone by without Manchester City winning at Anfield.
Bettors wagering on single bets should be aware of the average goals per game and goals records of the teams playing. These stats back up goal scoring markets. Bettors wagering on goals over/under a set number need to research the teams' propensities to score or not score.
These stats are basic, but they are not the only pieces of information bettors should research. Injuries, managerial changes, and player transfers can all affect a team's performance in the Premier League.
History of the Premier League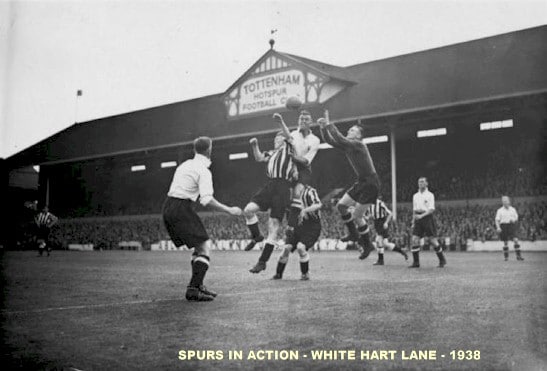 The Premier League has been called the "best football league in the world". While it is a bold claim, there is no doubt the Premier League is the most fast-paced around. The non-stop action attracts fans from all over the globe and many bettors eye the Premier League as the most enjoyable to have a punt on. The English top-flight attracts some of the biggest named players and managers in football. Each brings their own flair to the English game.
The 38-game season provides football gamblers with plenty of great action. Every weekend and during the week, fans can bet on the league's 20 teams. There are a number of intriguing markets offered by sportsbooks. Fans can find nearly anything and everything to bet on when it comes to the Premier League.
The English Premier League started in 1992. Its creation came from owners wanting a larger piece of the financial pie in football. These owners saw the changes that were about to occur in the sport and the Premier League offered them a vehicle to take English football onto TV screens around the globe.
Since the top-flight was rebranded as the Premier League, just six teams have been crowned champions. Winners include:
Manchester United (13 times Champions)
Chelsea (5)
Arsenal (3)
Manchester City (3)
Leicester City (1)
Blackburn Rovers (1)
Blackburn Rovers' and Leicester City's Premier League title wins were an anomaly in the English game. The league has been mostly dominated by the richer, more globally known teams. Manchester United were the team of the 1990s, winning the title five times. Arsenal were also able to take the trophy during the 1990s and early 2000s.
Chelsea and Manchester City's title wins are more recent. Both clubs experienced a large injection of foreign cash which led to their improved play on the pitch. Chelsea and Manchester City have won four of the last five Premier League titles, with the Leicester winning the other championship during that time span.
Despite their history, Liverpool have never won a Premier League title. Liverpool's last championship came in 1989-90 before the top-flight was rebranded as the Premier League.
Due to the strength and financial might of the top clubs in England, the title revolves around a limited number of teams. Premier League betting should reflect this and bettors should note that the top teams are regularly in the mix for the title.
*Odds being correct at time of publishing
Best Premier League Bookmakers Summary
William Hill
Bet365
Ladbrokes
Betway
Paddy Power
Last update : February 2020
Published by bettoholic |
17-02-2020