One of the Best Platforms in Australia Highly Recommended
Live Streaming: More than 85,000 sporting events
Mobile App: Innovative
Extra Features: Daily Specials
18+ | Commercial Content | T&Cs apply | Begambleaware.org
Unibet has been in business since 1997, and they have expanded into the Australian market as recently as 2012. This expansion has been very successful – with a strong sportsbook and a growing number of members. Our updated 2020 review containing all important information can be found right here.
Unibet Australia Review: Daily Specials
| Unibet Product | Details | Unibet Australia Registration Codes |
| --- | --- | --- |
| Sports | T&C's Apply | SEE DETAILS ON UNIBET.COM.AU |
| Loyalty Bonuses | T&C's Apply | SEE DETAILS ON UNIBET.COM.AU |
| Unibet Streak | T&C's Apply | SEE DETAILS ON UNIBET.COM.AU |
Unibet Australia Available Sports and Markets
Unibet is quickly becoming one of the market leaders in the Australian industry, and this has not happened by mistake. They cover around 85,000 sporting events every year, which is a considerable amount regardless of how small or large a bookmaker maybe. And we expect this number to grow over the coming years.
More than 85,000 sporting events on live streaming
There are 27 different sport sections that can be found within the Unibet sportsbook, and this range covers everything from 'The Ashes' in cricket all the way down to Squash and even Surfing. But in no particular order, the sports that draw the largest coverage include American football, Ice Hockey, Aussie Rules and Soccer.
This was somewhat surprising initially, considering that Ice hockey and American football are not standard events that Australians would usually watch. However, the proof is in the pudding – with over 71,000 soccer events, close to 9,000 Ice Hockey events, a little more than 5,000 Basketball events and full coverage of almost 300 NFL events.
And in order to get a real feel for the competitiveness of markets, we had a closer look at some of the most popular events. We found that mainstream NBA games would often have more than 130 markets to choose from, which is an awful lot! We also found that important NFL games send it to have more than 180 markets available, which again is a huge number.
Extensive really would be the operative word to sum up the Unibet sportsbook, with a massive range of sporting events and subsequent markets occurring all year round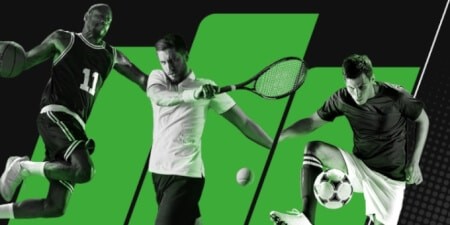 Odds and Limits at Unibet Australia
The odds offered by Unibet for popular events such as NBA or NFL games are usually around average if not marginally higher than the average. For example, if the Detroit Pistons are listed as 2.0 to win an NBA game, Unibet may put them equal at 2.0 or list them at somewhere around 2.02. This, of course, doesn't make their odds highly attractive, but it's certainly better than having odds are too far below the market average.
In terms of the limits set on the Unibet platform, there isn't anything particularly unusual for a bookmaker of this size. The maximum that you can win on the platform is $200,000 for a single or multi bet, and multi bets must be under 1000 to 1 in order to be accepted.
There are further limits too concerning how you manage the funds in your account. You must deposit a minimum of $20 per transaction, and the maximum deposit amount is $10,000 per transaction. If you end up winning enough cash on his platform, you can actually withdraw up to $100,000 at the time.
But concerning your actual stake amount, you need to place a minimum wager of $1 if you are placing a pre-match wager. However, if you want to place an in-play wager, you can do so for just 10 cents. All of the stated values are in Australian dollars, and they should not fluctuate based on the exchange rate since Unibet is already established in the Australian market.
These are the only real restrictions that apply, and the numbers shown will be exactly the same whether you use the desktop site or the mobile site.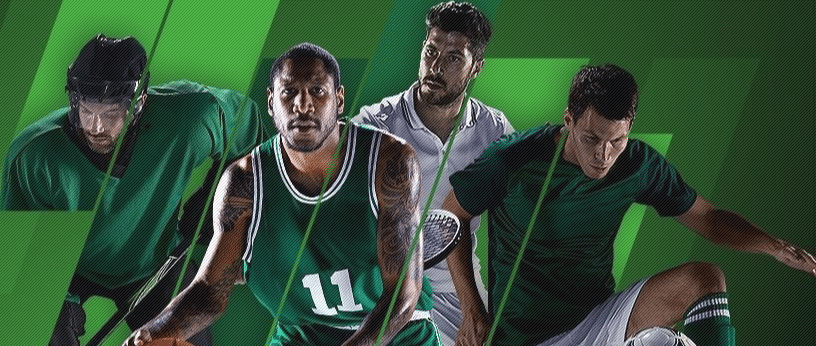 Unibet Australia Review: Additional Features
Live Streaming at Unibet Australia
Unibet does provide live streaming services for members, and in fact, their coverage is rather impressive. They provide live coverage of over 30,000 events annually, which isn't that far off 50% of the total events offered on the platform. In order to check if a sport can be streamed in the first place, you need to simply look for the Unibet TV icon that will be displayed next to the event. By clicking on this icon, you will be taken through to the live coverage.
Coverage is available for NBA and NHL games, top-flight European Soccer, and Grand Slam Tennis. Unibet does have one stipulation to use this service however, which is that you must have over $1 in your funded account to watch any of the games. If you do not have the $1 in your account, you must have an in-play bet or have placed a bet in the last 24-hours.
This is a fairly common rule that is enforced by many other online betting sites.
Unibet Australia Mobile App
It is very common these days that online bookmakers will have an app for both Android and iOS platforms, and this is exactly what Unibet has in place. They have clearly invested a lot of money into this as well, since users have access to the same 30000 live streaming events that they do from the desktop site. The other features are also present including cash out, in-play betting, and even live statistics for the game that you may be tracking.
Final Thoughts on Unibet in Australia: One of the Best
Unibet is one of the best platforms that we have had the pleasure of using in the Australian betting market. It was obvious within moments of accessing the site that the coverage is simply phenomenal, and with more than 30,000 events that are live-streamed annually – we were seriously impressed.
Occasionally, it can be the case that with a large range comes compromised quality, but this could not be further from the truth with Unibet. They seem to have taken care of every little detail, and left nothing to chance with the development of both their desktop site and mobile platforms.
It was somewhat confusing however that two out of the four most popular sports were North American sports, especially since this doesn't really match up with the general interests of Australian sports bettors. However, with this said, we cannot argue with the success of Unibet and they're clearly doing something correct to have reached this position.
last update : December 2023