There are quite a few sports betting websites for Australian residents but one of the most unique ones is definitely PointsBet because it provides spread betting in addition to betting on traditional fixed odds.
This is just one of the few important things you need to know about PointsBet and we will try to give you a detailed insight into all the functions and features you can find on this website.

Lastest Pointsbet Daily Specials and Referral Codes 
Disclaimer: The daily specials, referral codes, and registration links are not aimed at players from the NSW region, in tune with the new NSW regulations. The NSW players are not eligible for the same. 
PointsBet Sportsbook Review
One of the selling points this operator often puts in the spotlight is the number of sports and markets they provide, especially exotic markets rarely found on other sports betting websites.
First of all, you can find a wide variety of sports here, including soccer, cricket, rugby, Australian Rules football, tennis, basketball, horse racing, greyhounds, boxing, motorsports, American football, ice hockey, baseball, darts, etc.
And as we already said, the area where PointsBet truly shines is the markets department. You can bet on more than a hundred markets for many events, although some less popular sports may not offer as many markets as those that are quite popular in Australia. That means that you can find all the regular markets here, plus a bunch of unique markets, especially those related to spread betting.
Sports Odds at Pointsbet in Australia
Competitive Fixed Odds and Unique Spread Betting!
PointsBet offers extremely competitive odds since they have a bookmaker margin of 5.5%, which is one of the best margins in Australia. This may not seem important to you but it is because bookmaker margin directly translates into higher odds.
In addition to fixed odds that are more than competitive in the sports betting industry, PointsBet offers a special spread betting for its players. Spread betting doesn't have the standard fixed odds but instead it presents odds in margins since you bet on points and each point matters.
For spread betting, it is not just important to be right about the bet but to be as right as possible as well. For example, if your team wins by a bigger margin than predicted you will win more money. On the other hand, if your team loses with a lesser differential than expected, you will lose less money.
With spread betting, you can stay in the game until the very end and make the games more interesting to follow since you won't have to give up on them early on if things go wrong.
Pointsbet Review 2020: Additional Features
In addition to many sports and markets, great odds and spread betting, PointsBet has a few additional features that should make your betting easier and more engaging. Let's check them out.
User-Friendly and Clean Platform 
PointsBet has a somewhat minimalistic website design. Although it seems kind of empty at first glance, it is actually very good in terms of navigation. On the left side, there is a drop-down menu with all the sports and other features that opens when you click on it. 
Other than that, the website only features a black background and some photographs, so it seems pretty basic when you get to the homepage. Thanks to this modern design, you can easily move around from one event to another and place your bet as quickly as possible.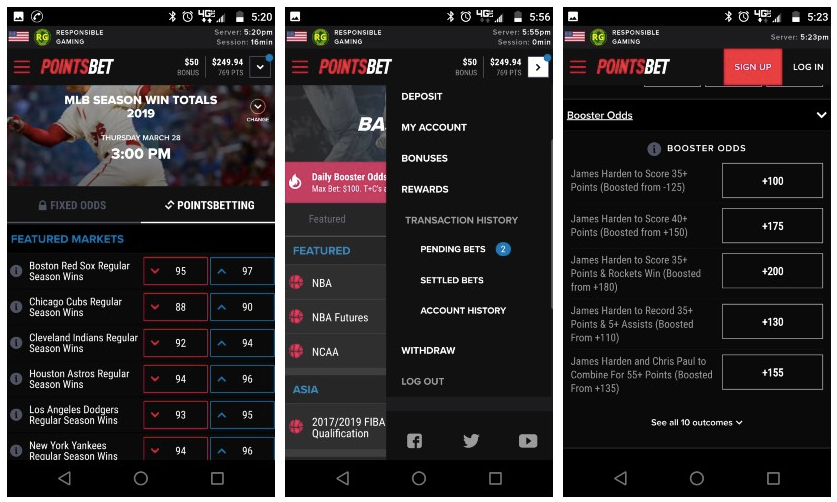 New Feature – Live Streaming Channel at Poinstbet Oz
It was a long time coming but PointsBet has finally introduced live streaming on the website. While this is certainly a step in the right direction, PointsBet only offers live streaming videos for horse races. Although they have extensive coverage with over 2,000 streams on a weekly basis, it is disappointing that there are no other sports available and we hope that they are soon to follow as well.
Unfortunately, live betting is not permitted online in Australia, so you can't place a bet in-play at PointsBet either. While this is a shame since live betting is getting more popular with each passing day, we can't put the blame on PointsBet for it.
Pointsbet Mobile App Review 2020
You can bet on the go with the PointsBet mobile app available for both Android and iOS users. If you want to download the iOS app, go to the App Store and search for the app there. However, if you need the Android app, you have to get it directly from the PointsBet website because betting apps are not allowed in Google Store.
The app is well-designed and focuses on functionality and easy navigation. You will easily find your way around in the app and place any bet that you like in a matter of seconds. The app doesn't take a lot of space and you can be sure that it won't stop working or experience a bug when you need it the most.
All the sports and markets found on the website are also there for you if you bet on the app. The same goes for other features and functions, so you won't even notice any important differences when you compare the app and the website.
In addition to this, you can also visit the mobile version of the PointsBet website without having to download the app. The mobile version is basically the same as the desktop version and provides the same betting experience.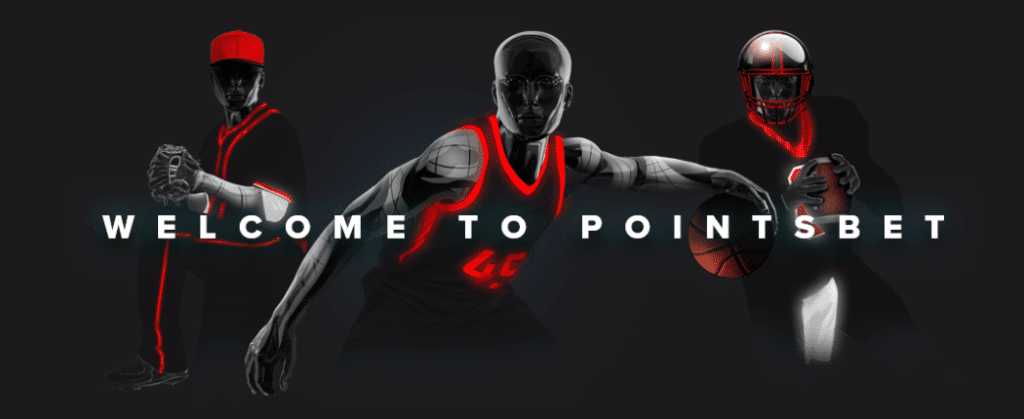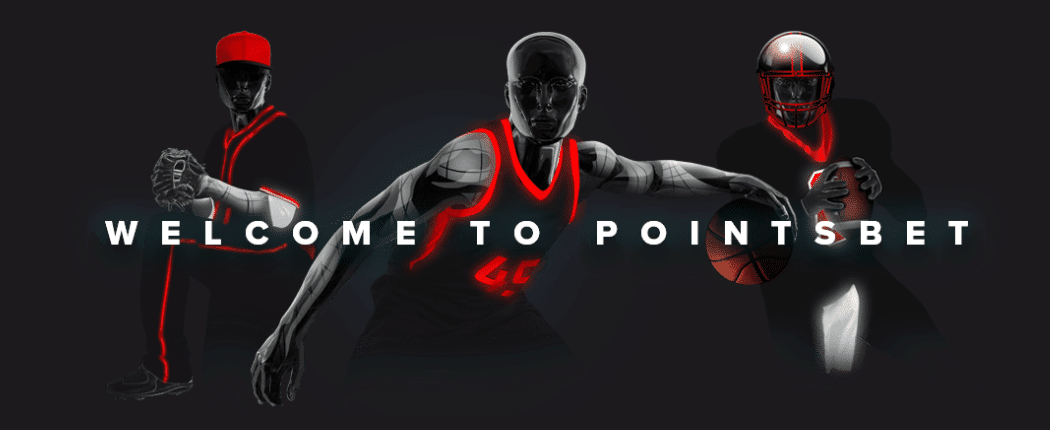 Final Thoughts on Pointsbet Australia: Recommended
PointsBet is one of the most popular sports betting websites in Australia because it offers more than other sports betting websites thanks to the innovative spread betting it provides . This new and interesting betting option is engaging and keeps you in the game until the very end.
In addition to this, PointsBet also provides great fixed odds and an amazing selection of sports and markets you can bet on. And all of this is available to you either on their modern website or well-designed app.
While there are some areas where PointsBet could improve in the future, like the lack of live streaming for sports other than horse racing, it is already one of the best sports betting providers in Australia and offers a distinctive betting experience.
Last update : February 2020