Numerous Sports and Markets to Bet On : Competitive Fixed Odds and Unique Spread Betting 
User-Friendly and Clean Platform : Good Mobile App and Site
18+ | Commercial Content | T&Cs apply | Begambleaware.org
Check out our full review of the 2020 Pointsbet platform right here.
SHOW POINTSBET REGISTRATION CODE
PROMO ACTIVATED
Bonus & Offers details
See player offers on PointsBet Australia. T&Cs Apply.
T&C:
Pointsbet Registration/Sign-up code does not grant any additional benefits.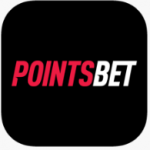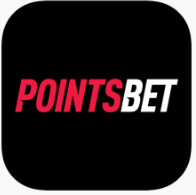 Pointsbet Review: Sports and markets available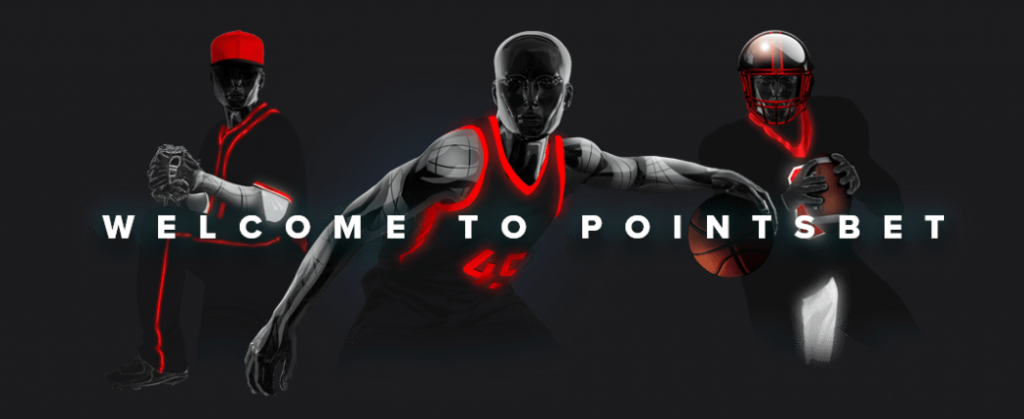 With more than 30 different sports listed in the Pointsbet sportsbook, the platform does offer quite an extensive range. They have covered many popular sports not only in Australia but on a global scale too. For example, the site will appeal to Australian sports bettors as they cover sports such as rugby, Aussie rules, cricket, and soccer.
They are also going to appeal to Australian based sports bettors who follow sports with more of a global interest too. This is because they have sports such as tennis, golf, basketball, American football, and hockey all available on their site. When you look into the range of markets for popular sports like soccer and tennis, there are regularly more than 100 different markets for you to choose from.
The unique selling point of the Pointsbet site is that they have a heavy focus on spread betting markets, which are by far the most available on the platform.
Odds & Limits
Compared to other major Australian sportsbooks, we feel that the Pointsbet odds are usually quite attractive in terms of the value that they offer. For example, you may find one sporting market listed as 1.5 with some other online sportsbook, then with Pointsbet, that same market could be listed at 1.6 or even 1.7. Of course, this isn't always the case, but when you look at the markets for popular sports it can often be this way.
When you are making a sports bet you will need to wager at least $1 for any market, which is just a standard minimum on the platform. When it comes to the amount you can win, Pointsbet can be highly generous with what they are willing to payout. You can actually win up to $50,000 in any 24-hour period on the platform, which is significant, to say the least.
Of course, with that being the maximum payout, the corresponding bet that you place has to result in winnings of less than this figure.
FAQ
What is unique about the Pointsbet site?
The most unique element of the Pointsbet site is the fact that they offer many more spread betting markets compared to any other market on the platform.
Do they only give spread betting markets?
Not at all – Pointsbet regularly offer other markets including moneyline, tournament outright, over/under, and specialist bets relative to certain sports.
How do I know that they are a legal betting platform?
Pointsbet is a fully licensed platform to provide betting services for the Australian market, and details of this can be seen at the bottom of the homepage.
Can I use a mobile app to play on Pointsbet?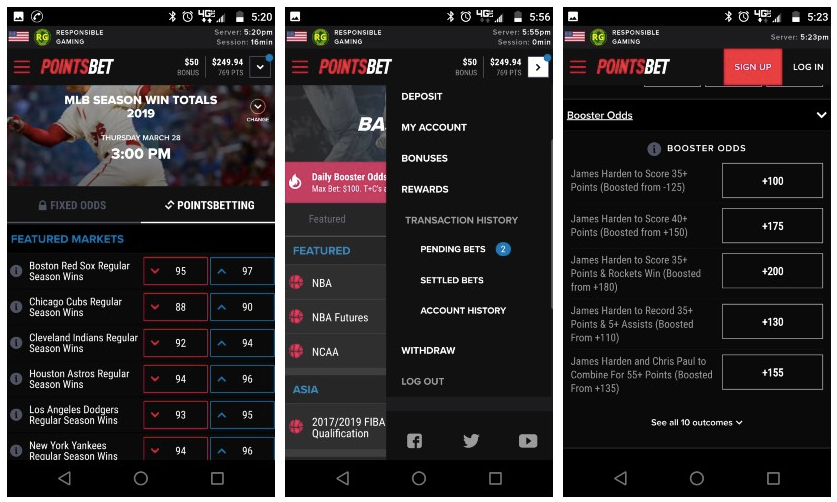 Absolutely, Pointsbet has a mobile app that you can download for iOS and Android operating devices, and the full range of sports are available from both versions of the app.
What are the major sports covered?
Pointsbet may well have over 30 different sports but the most popular ones in terms of coverage and member interests include soccer, rugby, basketball, cricket, and a couple of others.
Is it easy to sign up for the site?
To open an account with Pointsbet you must visit the home page and click the join now button. Once you have done this, the entire process from start to finish takes just a few minutes.
Are there any requirements before creating an account?
Yes, Pointsbet is governed by the same gambling laws as everybody else in Australia. You need to be at least 18 years of age to open an account and be a resident of Australia.
Is there any live streaming with Pointsbet?
Unfortunately, Pointsbet does not offer any live streaming services from either the desktop or mobile platforms.
Pointsbet Review: Additional Features
User Experience
Pointsbet is one of the most professional platforms that we have used in 2020, and everything from the development to the ease of use is simply top drawer. We found that thanks to the drop-down menus it is easy to navigate to any particular sport, and it's even better that you can see how many betting markets are available before opening that event.
In addition to these features, Pointsbet provides other benefits such as cash-out markets, a running list of upcoming sporting events, and other features that members are sure to enjoy. The icing on the cake is the fact that the mobile app is just as sophisticated as the desktop platform.
In-play betting
Pointsbet does have in-play betting markets listed on their site, although they aren't available for every single sport that they offer. Generally speaking, you will only find in-play betting markets for the major sports listed in the sportsbook. When you do find an in-play betting market however, the process that you must follow to make a bet is slightly different to what you must do in other countries.
How to place in-play bets
When you want to make an in-play bet on the platform, you can first see the list of available markets via the relevant in-play section. You, of course, need to make sure that you have the funds in your account to make the bet that you're trying to place. Once these measures are good to go, you actually need to phone up Pointsbet by the number listed on their site to place your in-play bet.
This isn't an instant process by any means, as you have to go through the hassle of calling the number and waiting for them to answer. For this reason, we always recommend that you choose an in-play market that isn't going to change all that often during the event, otherwise the odds that you see available may not be the same when you do come to making the bet.
Mobile App
We think that the Pointsbet mobile app has been designed in a very professional manner, and it has been done with the end consumer at the top of the mind. The app can be downloaded for Android and iOS platforms, which of course, appeal to a broader range of members in general. Besides this, the app has quite quick loading speeds regardless of what section you're trying to open up, and you can also enable push notifications for various elements of the site.
Best Features
Given that this is the primary competitive advantage of the Pointsbet platform, it would be surprising if it wasn't one of the best features. They offer heaps of spread betting markets for numerous sports, and these can range from the final score of a game to the number of points in a match for sports such as tennis.
Having more than 30 sports available in the sportsbook is quite an impressive figure, and this is sure to appeal to a broad scope of members. We loved to see that they have covered sports that are extremely popular in Australia including rugby and cricket, but it's also good to see that they have developed the site to appeal to a global audience too.
Besides the effective color scheme of black and red colors to highlight certain areas of the site, we feel that the general development is fantastic. They have quite a dynamic site with upcoming events and live scores constantly crossing the screen, and we feel that this creates quite an immersive experience.
If you compare the Pointsbet platform with other operators in Australia, the value that you get from the odds are quite good. What this basically means is that you can bet the same amount of money with Pointsbet on the exact same market as another site, but win more money if you are correct.
Rather than go through the hassle of intense verification procedures and ridiculous amounts of personal information, Pointsbet has kept things clear and simple for the sign-up. You just need to provide age, residential details, and create your account log in to be up and running. If you wish you can try entering a promo code.
Pros & Cons
| | |
| --- | --- |
| Pros | Cons |
| Over 30 different sports to bet on | In-play betting must be done via telephone |
| In-play betting is available | Not a great range of payment methods |
| Cash-out options are available | Withdrawal processing times can be slow |
| Quite competitive sporting odds | Not all betting markets support cash-out |
Pointsbet Review – One of a Kind
The Pointsbet platform has truly impressed us throughout this review, thanks to numerous features such as attractive odds, solid spread betting markets, and the general functionality of the site. Like any online bookmaker, however, there are certain things that they could improve to further enhance the appeal of the platform.
One of the main factors that is missing is the implementation of live streaming for sport, which is something that is in enormous demand with sports bettors these days. If Pointsbet implemented this feature, it would be a strong contender to be one of the most sophisticated platforms in Australia right now.