18+ | Commercial Content | T&Cs apply | Begambleaware.org
The Premier League is a ruthless and 'dog eat dog' environment, especially for the managers. See which managers could be next in line to get the chop in this short but exciting read – enjoy!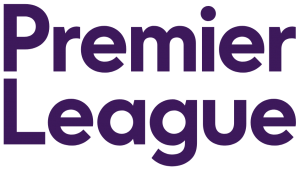 Tips For Who Will Be The Next PL Manager To Be Fired
We are now well past the midpoint of the Premier League season, and while some managers continue to delight the fans, some of them are quaking in their boots. It's not uncommon for a Premier League manager to be fired at all, and there are some prime candidates right now! With that said, there are some common bits of advice that you can follow to find value bets in this category.
Look for teams that are close to the relegation zone
This is almost a given for finding good markets for potential manager sackings! When a team is close to the relegation zone, or worse, actually in the drop zone, the manager's will, of course, be under heavy scrutiny by the fans and the board of directors. It's clear that if the team is on the verge of relegation, something isn't going right, and all fingers tend to point at the manager when this happens.
Seek out teams that are on a consistent losing streak
The Premier League is so cutthroat that even if a manager has performed well up to a certain point, a series of losing streaks can make the fans unhappy very quickly! Look for teams that have gone without a win in five or more games, or better still, teams that have lost several times in a row to see what managers could get sacked soon!
Identify major clubs where the manager is not performing as expected

It doesn't necessarily need to be a manager that is hovering near the drop zone for potential sackings, for teams that are performing well can still axe their managers in a heartbeat. For example, a club like Manchester City obviously has high expectations, and the manager is almost expected to win the league at this club. If Manchester City suddenly dropped into the 3rd or 4th position, this could create an ideal market.
Look for signs of troubling internal relationships in the news
If a manager is smart about things, they will keep their turbulent relationships with higher management out of the news. As we all know, however, managers aren't always too successful at doing this. Take Jose Mourinho as a prime example, he's always been quite public with internal relationship problems, and when we see this sort of stuff hit the news, it's a wise move to check out the markets for this manager to get fired.
Pay attention to how the fans react towards a manager
You may not think it, but the fans have an awful lot of influence over how a manager is received and treated at a club. If fans are chanting negative things in the stands about their own manager, or they are giving interviews on live TV about disgust with the manager, you can be sure that things aren't looking good.
A prime example would be when David Moyes had his terrible spell at Manchester United a few years ago. Poor old David just couldn't do right from wrong at the club, and the fans were constantly on his back and complaining to the owners of the club. This is a classic sign that a manager could be getting the chop soon, and it's something that you definitely need to watch for.
Common Forms Of Manager Bets In The Premier League
While betting on the next manager to be sacked in the Premier League, you will notice several other manager markets at the top online bookies. There is plenty to go at, and we've created a list of these bets for you right here.
Betting on the next manager to land an advertised job at a club
Usually when a position opens up at any club, regardless of what league and what level they may be at, you'll soon find odds for what managers are likely to fill that position. For example, when David Moyes received the sack from Manchester United, there were five or more managers in the running for the job, and you could get decent odds for many of them.
It's completely up to you whether you want to listen to the news or the rumors flying around what managers have a better shot than others, but it always creates an exciting string of markets for you to bet on.
Betting on the next club a manager will actually go to
This is a different betting market altogether for the one we previously mentioned, and the general way it works is also quite unique. Whenever there is a manager who is out of a job, or a manager where there is public knowledge that they aren't happy at their current club, markets will emerge for what club they could go to next. For example, when Jose Mourinho was out of a job and coaching on Sky Sports for a living rather than managing, there were constantly odds for him and what cub he might go to.
This is a fairly standard process when there is any high profile manager who may be out of a job, and we've seen it time and time again with managers such as Rafael Benitez, Claudio Ranieri, and even Brendan Rodgers. Just to clarify, here you are betting on which club a manager will go to, not which manager will land a specific job.
Wagering on the next manager to be sacked – not exclusively Premier League
We've created plenty of information within this article about betting on the next Premier League manager to be sacked, but these markets are also available for managers outside of the Premier League too. You can find markets for managers in the German Bundesliga, Spanish League, Italian League, French League, and so many more. Those leagues might not be as ruthless as the Premier League, so the rate of manager departures may be lower, but this doesn't mean that you can't get some great odds.
This can even be for international football too, for these manager positions also change around quite frequently. To find some of the best markets for this, be on the lookout for teams who haven't been performing up to expectations, such as when Italy failed to qualify for the last World Cup. Here you can find some goldmines for the next manager to be sacked markets.
Next manager to be sacked tips FAQs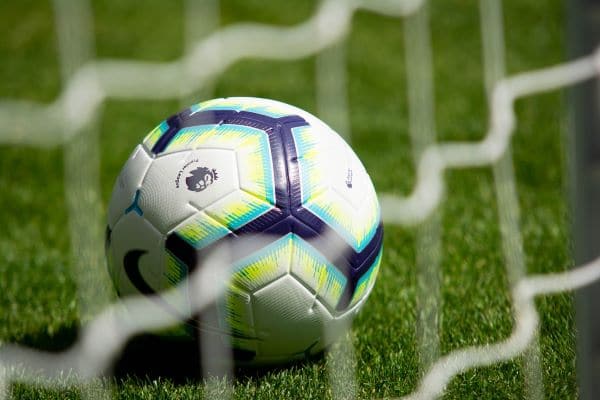 The next manager to be sacked markets are always on the move, and they are highly responsive to media news and speculation coming from numerous media sources. This can create both excitement and confusion for online bookies, and even more so for sports bettors! We've addressed many of these common questions below.
Which football managers were sacked the quickest?
As we mentioned before, the Premier League can be absolutely ruthless. Once a manager lands a particular job, they really are into the lion's den, and there is not an awful lot of margin for error. There have been some impressively short managerial stints over the course of Premier League history, and we've detailed the top three here:
Charlton Athletic – Les Reed: he was in charge for a grand total of 40 days at the club back in 2016, which has earned him an impressive award as shortest manager run ever, but it's certainly not an award he will be putting on his mantlepiece anytime soon.
Fulham – Rene Meulensteen: this manager may not have been in charge for less than six weeks like our previous Premier League victim, but he still managed just 75 days at Fulham back in 2013.
Crystal Palace – Frank de Boer: good old Frank managed to hold down the job at Palace for a total of 77 days before getting the sack following a string of simply terrible performances at the club.
Who is the longest standing manager?
After the legendary Arsene Wenger retired as Arsenal manager a few seasons back, this category became wide open. Currently, the longest standing Premier League manager is one of the guys who could be getting the sack any time now – Eddie Howe. He's been at Bournemouth for 7 years and 134 days, with fellow Premier League manager Sean Dyche (manager of Burnley) just a few days behind him.
For the sake of his reign as the manager of Bournemouth, we really hope he can turn things around, but it isn't looking too good right now. Howe and Dyche are actually miles ahead of the rest of the pack right now for longest standing Premier League manager, with the next guy behind them being Jurgen Klopp, who has been the manager of Liverpool for 4 years and 138 days at the time of writing.
How many Premier League managers have Man City had?
As good as Manchester City are these days, it hasn't always been this way, as long-standing Man City fans will be all too aware of. Since the creation of the official football leagues in England, the club has seen a total of 34 men come and go. Ever since the club received considerable investment from overseas businessmen however, the turnover of managers has calmed down a bit, with managers like Pellegrini and Guardiola holding the fort quite well.
Why do football clubs sack their manager?
We could probably give a million reasons for why Premier League clubs sack their manager, but we will keep things simple and only stick to the basics. Essentially, managers get sacked due to failing to meet the demands of either the board of directors, the fans, or worse – both! As we have seen time and time again with Premier League managers, even a few weeks of unsatisfactory performances can result in the sack of any manager, despite how well they have previously done at the club.
There is just no certainty at all in a managerial position, and it's not a job that we would like to take on in a hurry! It's a huge pressure role, and when trying to impress fans, board members, investors, and anyone else with an interest in the club, things can get ugly very quickly.
How do I sign up at a bookmaker site?
Once you find an online bookmaker that you feel would be a good fit for your needs, the entire registration process should take you just a few minutes. Once you land on a site's homepage, you can just click the sign-up/register button, and after filling in a few details concerning age and residence, you'll be up and running in no time.
As an added incentive, when you sign up to a bookmakers platform, you will typically be offered a welcome bonus just for signing up. Make sure you check out what this is, how you get it, and whether you need to opt-in to get your hands on it.
The following bookmakers all offer manager betting on a regular basis:
Next PL Manager To Be Sacked Conclusion
Thank you for taking the time to read our piece on the next Premier League managers to get the sack and everything that surrounds this topic. If you're feeling eager to place a bet on these markets, don't forget to sign up for your desired online bookmaker and source out these bets as soon as you can. With teams playing once or even twice a week, the perception of a manager's performance can change rapidly, so the odds you see today may be gone tomorrow.
This is why it is so important to act quickly if you find a value bet! Be sure to keep an eye on the Premier League news and results as frequently as you can too, as this will help to guide your decisions and stay as informed as you can possibly be concerning these markets.
Finally, we'd like to wish good luck to all for your managerial bets, and enjoy the rest of the Premier League season!
Published by Bryan |
11-09-2019