18+ | Commercial Content | T&Cs apply | Begambleaware.org
Have fun exploring the top Jackpotjoy Bingo games with the help of this comprehensive article.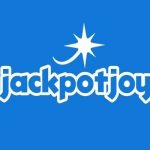 Inner-workings of "Blox Bingo" – A Game that Includes a Progressive Jackpot
"Blox Bingo" is a popular 90-ball Bingo game that brings with it an incredible progressive jackpot that will blow your mind. Gamesys provide the game, and it's a combination of traditional 90 ball games and a Tetris/gems kind of bonus round. Many people compare it with the Bejeweled Bingo game that was available on the site before, and they are almost correct. The game is an updated version of the old title. Here is what you need to know about it:
All of the Bingo rooms are split into three columns.
On the left side, there is a "fun" panel with the selections of mini-games.
In the middle, you can find details of your current game such as buy tickets, jackpots, number of players, balls called, etc.
On the right side of your screen is the Chat window.
At the bottom of the page, you can see a timer that counts down to the next game.
The RTP amount of this game is between 80.99 and 85.45%.
The progressive jackpot is collected from tickets sold, and it grows until someone wins it. To get it, you have to complete a full house within a certain number of balls. You can see the number in the window all of the time.
"Bingo Royale" – Game Summary, Features and More Details

"Bingo Royale" is also a prevalent 90-ball Gamesys title that gets a lot of positive feedback. There are three prizes available – one line, two lines, and a full house. The only condition of winning is to be the first player to win complete one of the prizes (one line, two lines, or entire house) mentioned. You don't even have to mark the tickets yourself. You can let the automated system do it for you while you enjoy talking with friends in the chat room. To buy new tickets, you have to click on the "Buy Tickets" button in the middle, which will redirect you to the buying menu, and after you are done, you can continue with your game.
An exciting feature of this game is the "Royal Pardon" has a 30% chance of occurring after a match. It will award you several extra balls, which is determined by how many times the Royal Dog barks. Anyone who completes a full house thanks to one of these extra balls gets a share of the "Royal Pardon Jackpot." Keep in mind that this feature won't present itself in any linked games.
Another exciting feature is the Chat Room, where you can talk to your gaming buddies, participate in Chat games, which are created and regulated by the Chat Hosts, where you can win exclusive prizes. The RTP (Return to Player) of this game ranges between 80.99% & 85.45%.
"Session Bingo" – A Mixture of 75-ball, 80-ball and 90-ball Bingo
"Session Bingo" is a popular choice among Jackpotjoy customers. When you purchase a bundle of tickets for fifteen different games, all will be played out in the Session Bingo room. The available games are a mixture of 75-ball, 80-ball, and 90-ball bingo games. Compared to purchasing tickets one by one, this is cheaper. There are four Bingo sessions per 24 hours:
Morning (10 AM – 11 AM)
Afternoon (3 PM – 4 PM)
Evening (7 PM – 8 PM)
Twilight (11 PM – Midnight)
You can buy tickets for up to seven days in advance. And all people receive the same number of cards which gives them an equal chance to win. The interesting fact is that jackpots are available in each game. After someone wins the jackpot, it resets automatically to the minimum sum of £2,500. The jackpot pool is made from a piece of the wager.
Also, there are Chat Room games hosted all of the time, which makes the game more fun. If you want to play a chat room game, be on the lookout in for when the Chat Hosts make games or quizzes.
"Superlinks Bingo" – 90-ball Classic Bingo & Jackpot Pools of up to £20,000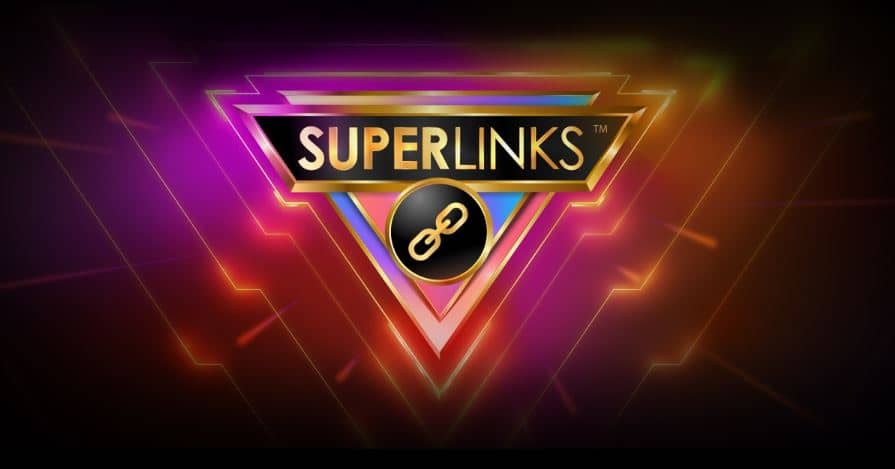 In this 90-ball Bingo game, you can buy tickets that have fifteen numbers on them. When the numbers are called, you need to mark them, and you can win a prize if you manage to fill:
One line – a single horizontal line
Two lines – and two horizontal lines
Full house – all numbers on your ticket
The system automatically tracks how many cards you own and gives you the prizes you win. You can buy tickets for the next game on the same screen. Follow these steps:
Click on the "Buy" button in the middle.
You will be redirected to the Ticket Shop, which displays you the available tickets you can buy for the next game.
Next, you need to choose how many tickets you want to buy.
Click on the "Buy" button and finish your transaction.
A Super Jackpot is a community-based prize with a fixed amount. People need to call "house" thirty-eight times for the Super Jackpot to be triggered. If you made the call, then you will receive part of the jackpot. You can also win many prizes in the daily Chat games, which the Hosts of the Chat Room organize. The RTP of this game is a minimum of 65%.
"Speed Bingo" – Fast-Paced Game That Will Get you Roused
What is Speed Bingo? Imagine a standard 75-ball bingo game at a fast-paced speed. You will need fast reflexes to be the first to call a winning line or house. This variation of the game has a few fun features worth mentioning.
While you wait for the action to start or in-between sessions, you can talk to your friends and other customers in the Chat Room. It is a fun community with Chat Hosts that regulate everything. Typically, their names are highlighted in red so that you won't miss them. They also create exciting Chat games or quizzes with all kinds of special prizes.
Buying your tickets is no different than the process in any other Bingo room. You have to venture to the Ticket Shop, select the amount, and click "Buy." The monthly RTP is 80.99% – 85.45%.
You can also win different progressive jackpots. Every time you buy a ticket, a part of the price goes toward that jackpot. The more players participate, the bigger the prize. To win, you have to finish your card in a certain number of calls. That number varies between the different games.
The Elegant Registration Process and Generous Welcome Bonus of Jackpotjoy
The Jackpotjoy sign-up process is simplistic, and you won't have any problem with it. All you have to do is click on the "Join Now" button in the top right corner of the page, fill out the registration form with details such as e-mail, name, address, phone number, etc. After you fill out all the fields in the form, you will have to read and accept the terms and conditions and choose if and how you want to receive your notifications. After you create your account, verify it with the staff and play as much as you want.
The Jackpotjoy Welcome Bonus offers you £50 Free Bingo tickets or 30 free spins. You can only receive one of these rewards. To be eligible for the promo, you have to be a new customer, manually opt-in to the promotion and choose one of the prizes, make your first deposit of at least £10, and you have to wager at least £10 on any game. You will have thirty days to complete the qualifications, or the bonus will expire. Depending on the prize you chose, there are other terms and conditions you need to read through. Go to the Jackpotjoy site and see for yourself.
New members only, must opt-in. Min £10 deposit & wager. 30-day expiry from deposit. 18+. Free Spins: on Double Bubble. 1p coin size, max lines. Bingo: Advertised ticket value based on £1 tickets. Game availability & restrictions apply.
The Top Frequently Asked Questions about Jackpotjoy
What deposit methods are available?
You can make deposits via Visa Debit/Electron, Paysafecard, PayPal, MasterCard, and Maestro UK. Only Debit cards can be used as a first deposit method. The other two options are only available after you make your first deposit.
Where can I send my documents for verification?
You can send your documents to the Jackpotjoy customer support team via Live Chat or send them an e-mail. All the information you provide Jackpotjoy is safe and secure on their servers.
How do I block someone in the Chat Rooms?
Open the player's list of the room in question, locate the username you want to block, click on it, and select the 'Ignore' button.
Can I play from the outside of the UK?
Unfortunately, due to several reasons, Jackpotjoy can only provide services to players from or located in the UK & ROI.
Published by Bryan |
20-04-2020