Read on for a full review of the Pointsbet mobile app.
How to download the Pointsbet Mobile App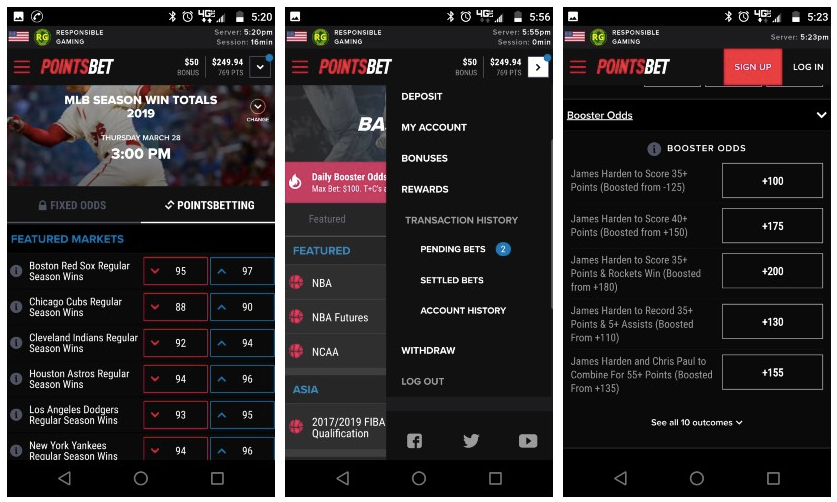 Pointsbet is a specialist spread betting app that is available for the Australian market. They were actually the first bookmaker to implement a focus on spread betting as a primary offering, and they have since developed a professional mobile app. This mobile app can be downloaded for both iOS and Android, and we've identified the steps to do this right here.
First of all, we will identify how you can download the Pointsbet mobile app for your Android device, which is a slightly different process compared to downloading it for the iOS operating system:
Visit the Pointsbet mobile site from your device
Look for Android icon shown on the home page
Click on the Android icon to initiate the download
You must trust the APK file for the download to complete
Sign in/register to open up the app and start playing
Now that we have covered how to download the app if you are an Android user, let's also take a look at how you can get the app if you have an Apple device:
Open up the app store from your phone
Type in Pointsbet to find the app
Start the download and wait for it to be installed on your phone
Open up the app and sign in
Choose your desired sports and start betting
The process to download the app using an Android device is slightly more complicated as you can see. With that said, it shouldn't take more than a few minutes to download either app onto your mobile device.
How to set-up your account by entering the Pointsbet promo code
Hit the sign up button when you land on the home page
Enter the necessary registration details (address/full name etc.)
Enter the promo code before you finish the registration process
Sign in to make sure that the code has been applied for your account
How to fund your account
Firstly sign in so that you can open up the deposits page
Choose your desired deposit option
Enter the amount that you would like to deposit into your account
Complete the transaction and wait for the money to appear in your bank balance
Play on Pointsbet App
Sports Bet on Mobile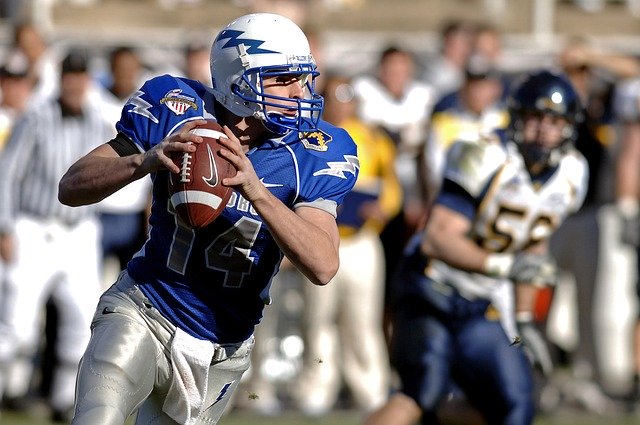 Here is where we get to the real value that Pointsbet brings to sports bettors all across Australia. They have a wealth of available sports listed on the app, including rugby, soccer, cricket, Aussie rules, horse racing, basketball, and plenty more. All of these sports are presented using a rather enticing color scheme of black and red, which welcomes you to open up the markets on a daily basis.
For popular sporting events such as high-profile European soccer, you can literally access well over 100 different betting markets from the app. Here is where the Pointsbet unique selling point comes into play however, for they tend to offer much more spread betting markets than they do for any other betting type. Of course, by making a spread bet, you are betting that one team will win by a certain number of points, or that the underdog will finish a game within a certain number of points compared to the eventual winner.
There are more spread betting markets than just this, however, and Pointsbet has them in rich supply.
How to place a bet on the Pointsbet app
The sports are presented in quite a spacious format on the Pointsbet app, and you can see the division of markets thanks to the black and red color scheme. In order to place a bet on any of these markets, all you need to do is make sure that you have money in your account, and then select your desired market.
After finding the market and the odds that suit you, you can then simply enter your stake and select the button titled 'place bet'. The bet will quite literally be placed within seconds, and then you can just watch it unfold.
Best Mobile App Features
By now it is quite clear that Pointsbet is a specialist spread betting platform, so we have to give them full credit for the range of spread markets that they offer. They haven't just settled for a couple of spread markets per event, and when two popular teams clash, the range of options that you have are just phenomenal.
It can sometimes be the case that when you have an online bookmaker that lists many different sports, they are then all clumped together and it can be tough to see them clearly. Pointsbet has very cleverly distinguished each sport using black and red colors, and this makes them easily visible as well as easily accessible.
We particularly enjoyed this feature as it allows you to check out what sports are upcoming on a daily or weekly basis. You can even set up push notifications via the app for this feature so that you will be notified when there is an upcoming event for your favorite sport. Simply put, this means that you will always have your finger on the pulse concerning upcoming events.
Providing that you have placed a bet that seems to be going in your favor, Pointsbet is quite generous regarding their cash out options. Better still, you can see whether a market will be eligible for cash out before you even place the bet. This is because Pointsbet actually labels the market as a cash out market, so you will always be made aware of this beforehand.
Compared with other online sites in Australia, Pointsbet actually provides quite reasonable sporting odds. The odds are definitely better when you look at markets for a popular sport such as cricket and soccer – and this basically gives you a chance to lock in more value than you will find elsewhere.
Mobile App vs Desktop Comparison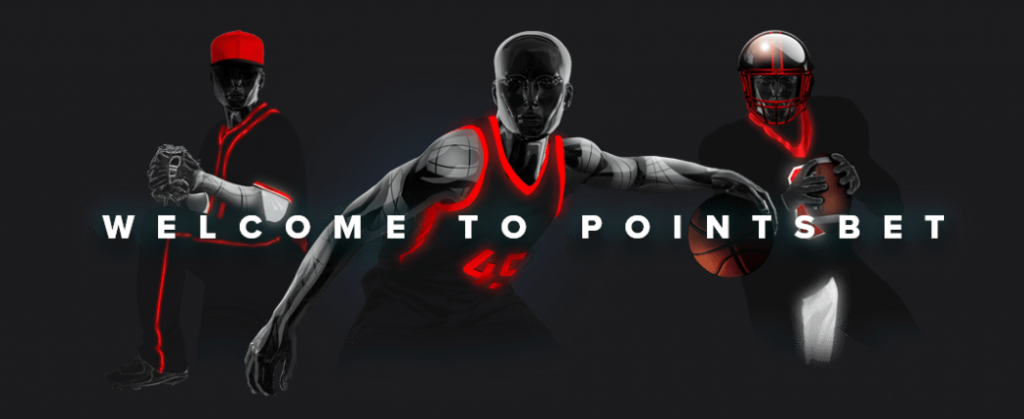 Mobile App

Desktop

Pros

Cons

Pros

Cons

Ease of use

Lack of payment methods

Spacious site layout

Live streaming unavailable

Range of markets

Relatively slow withdrawal times

Very quick sign up process

Cash-out not accessible for less popular markets

Cash-out availability

No live streaming

Quite appealing odds compared with competitors

Long pending times for withdrawals

Access to Pointsbet sign up codes

Slow in-play betting setup

Great range of sports available

Minimum $10 per withdrawal/deposit
Pointsbet Other Assets
User Experience
We feel that the Pointsbet mobile app ticks three major boxes in terms of user experience. First of all, the app is visually appealing which makes it feel like you are using a professional platform. Secondly, the layout of the sporting sections and other features on the app are spacious and easy to find. The app is quite responsive when choosing these sections too, meaning that once you choose a section it will load up quite quickly.
The third and final major box that Pointsbet ticks are the availability of sporting markets from the app. There are many betting sites in Australia where you can find tons of betting markets on a desktop site, followed by very little on the mobile platforms. Pointsbet has flipped this trend on its head via its mobile app, and needless to say, the depth of spread betting markets is excellent.
In-play betting
Pointsbet not only offers pre-game odds, but they also provide many markets for in-play betting. There is something a little bit unique about in-play betting in Australia however, and it's something that Pointsbet has to adhere to. According to the general sports betting guidelines, players are not able to make in-play bets via a desktop or mobile platform.
This means that while you can actually see the markets from the mobile app, you won't be able to physically place a bet from the platform. What you need to do is call up the site via a telephone number that is available on the homepage, and you are required to place your bets this way. Needless to say, this can take quite a few minutes to do, so it is advisable not to choose a market that is likely to change within that time frame.
Pointsbet App Review – A Contender for the Best
We have absolutely loved it using the Pointsbet app for several of the reasons that we've already mentioned in this article. To begin with, it is highly advantageous that they have many different sports and that all of these sports are available from both the Android and iOS mobile app. In addition to this, the fact that they serve up so many spread betting markets is quite a unique angle, and it does separate them from other competitors in the Australian market.
The only major downside to the Pointsbet mobile app is that you cannot stream your favorite sporting events. As it stands right now, it is unclear whether Pointsbet plans to implement this in the near future or not. We sincerely hope that they do as this would no doubt catapult the mobile app to the very top of the market, which is no doubt what they are aiming to do!
Published by Bryan |
19-03-2020