NetBet is one of the oldest names in the online gambling space after launching in 2001. Today, it has a presence in sports betting, online casino games, lottery, and more. This growth is down to a rise in popularity, which demands more avenues of access from players. For this purpose, NetBet needs a strong mobile presence.
Netbet Mobile App Download Links
How to download the app
NetBet mobile access is available through apps, which are available for Android and iOS. It is not possible to access the Android app directly on the Play Store. Certain procedures have to be done so that a device has the official app. They are:
Visit the NetBet site from the Android device where the needs to be installed

Identify the download button on the site

Hit the button to download the necessary setup file

Prior to installing the file, head over to phone or tablet settings.

Look for the 'security' settings and activate the ability to install files from 'unknown sources'

Now, click the downloaded file and complete the installation process
For the iOS device, things are much easier and comfortable. In order to install the NetBet mobile app on an iOS device, one needs to:
Visit the iTunes app

Search for the official

NetBet mobile casino

app

Download and install
Irrespective of the version, one can expect the same high levels of standard.

Netbet Mobile App Download Guide & Review: Play on NetBet App
Any offer or bonus may be discarded by a potential user if they are not too happy with the platform. It is important to have a stable, reliable, and user-friendly betting platform, as these are more valuable than a good promotional offer. The ability to carry betting markets, casino games, and account settings makes this app very crucial. Several hundred casino games can be enjoyed on an app for free. Most of the desktop games are offered on the mobile platform so users are not losing much even when they are accessing the casino while on the move.
Play poker on Mobile
There is a separate section for enjoying poker games at NetBet's desktop version. It is not a surprise that the NetBet mobile site features an app for this section. However, it is important that the phone offers support for flash. Many of the smartphones are likely to have flash support. If not, iNetBet games mobile access of the poker section has to be done using the mobile site.
Sports Bet on Mobile
Sports betting is clearly the biggest attribute of this app, and a top-notch mobile betting platform is of great importance for an institution like NetBet, which enjoys a lot of popularity. There is not too much of a difference between using the desktop site and this app. It continues to support a large number of currencies, sporting markets, and more. There is a subtle change when it comes to design and colour, but these changes have been made to make the app easier to understand.
If a punter decides to go with popular sports like football, the options are immense in terms of coverage and markets. Every game in a top league or tournament is featured without fail.
Live Betting on Mobile
NetBet does not provide access to live broadcast of games, but there is a section within the mobile app that allows live betting. Every month, NetBet provides the opportunity to wager on more than 25,000 live events. These are backed by push notifications, real time stats, and trackers. Therefore, it is possible to stay up-to-date with the latest developments. The live betting feature is especially powerful when it comes to sports like football.

NetBet other assets
There are plenty of valuable assets to the app apart from the core elements. They are:
Cash Out
An increasingly important feature when it comes to competing against the best sportsbooks would be the availability of a CashOut feature. This effectively allows a punter to take out some of the earnings if they want to book profits. This feature can also be used to safeguard a bet which is on the verge of a decisive negative breakout. In recent years, this feature has become potent even when applying a NetBet mobile free bet.
Mobile Promotions
Players can gain access to a NetBet mobile offer as part of the weekly promotions. While these are unlikely to be as substantial as the welcome bonus, it is still quite sizable. For example, new players get a first deposit bonus that can exceed £30. However, players gain access to a £10 when they claim an offer made for mobile users. Certain requirements are placed on the user like being able to use this free bet only when the odds are 1.60 or greater.
Security and Reliability
It is important to have an app that is easy to perform a NetBet mobile login and still be comfortable with regards to stability. It can be very frustrating to lose money due to an unstable Internet connection or platform. If it happens to be the latter, users who had performed the NetBet mobile download are likely to search elsewhere for gaming options. For this purpose, the operators have ensured that the mobile site and app are extremely reliable under all circumstances. Even security measures on the mobile platform have been beefed up so that banking details and transactions are kept secure by the operator.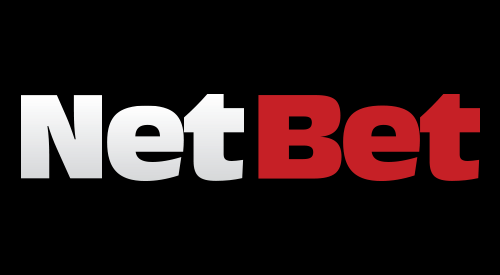 Conclusion: A Smooth Mobile App, Recommended
NetBet is one of the oldest names in the online gambling space after launching in 2001. Today, it has a presence in sports betting, online casino games, lottery, and more. This growth is down to a rise in popularity, which demands more avenues of access from players. For this purpose, NetBet needs has a strong mobile presence.
Those who are seeking a reliable betting and casino gaming platform will appreciate the app more than the NetBet mobile bonus. It takes only a few minutes to download the application on both Android and iOS devices. Every aspect of the desktop site has been made in such a way that it is available without any loss of features even on the mobile version. For sports punters, there are plenty of markets and odds before the game. The 'live betting' section ensures that these options remain even on a mobile platform. These coupled with some bonus promotions make NetBet a great alternative when looking for a mobile app.
Published by Bryan |
10-03-2020