Neds is one of the latest bookies to provide its Sports and Racing products in Australia. In this post, we discuss some of the top features of Neds:
The 6 Best Features of Neds
| Neds Top Features | Neds Feature Details |
| --- | --- |
| Pick Your Own Odds (PYOO) | This unique feature encourages players to control their odds and can be accessed on the race card. |
| Multi-Builder | Make multi bets with this feature, not just via the website but using your mobiles too. |
| Same Race Multi | With this feature, a player can choose up to 4 runners who will finish in the top 4 positions - on select eligible races |
| Neds Card | This exclusive card makes it easier for players to make both, withdrawals and deposits into their Neds account. |
| Neds Blog | The comprehensive blog not only shares betting tips from experts but also shares access to previews of different events |
| Neds Mobile App | The mobile app provides a great user experience owing to its fast functionality and responsive design |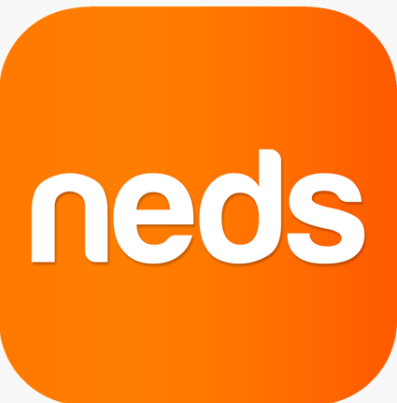 As stated, Neds offers a racing section and a sports section. Of all these sections, different features have been tailored but the following comes out on top:
1. Pick Your Own Odds (PYOO)
This is one of the features provided on racing events. PYOO will come in handy allowing you to increase the odds while hitting the plus sign on the right of your preferred horse. The feature can be accessed on the race card. In another twist, PYOO can also be used to decrease your odds and as seen, the winning margin your horse has to win by will be reduced and so are the returns.
Here is a recap of how to go about with the PYOO feature;
Select your win odds on the Australian Thoroughbred and Harness Races of your choice by either increasing the odds or decreasing them. While you update the odds, the winning margin will also be updated and you can only select the odds of your choice to place a bet.
You will also choose the margin your horse has to win by and Neds has set the minimum margin for a selection at more than half a length.
For you to record a win on your PYOO bet, your horse has to cover the margin selected
The experience of using the feature is thrilling with the option readily available on the race card. Additionally, Neds has dedicated a page in explaining how the feature works. On the positive, players are given an avenue to personalize their bets. However, this could also mean higher risks.
2. Multi-Builder
Multi-Builder is another feature provided at Neds and this is eligible for sports and races. A player can create bold and best multi-bets via the feature. The major highlight with the feature is that players can access it through their mobile phones. So how does it work? After clicking the 'Multi Builder' option, you will be presented with a variety of betting possibilities on various sports and races. If your interest is on the AFL, MLB, and NBA games, you can choose your selection from the different markets provided as you scroll through the sports. After every selection you make, you will have the number of legs and odds updated. After making your selections, you will then 'Add to Betslip' and confirm your bet.
Here is a process for those players who opt to use mobile;
Go to the 'Menu' option at the top-left side
Scroll down to the option 'Multi Builder'
Swipe through all the sporting events and races provided to make your selection
If you opt for different sports, click at the top of those provided to open up the markets and options you can choose from
Every selection you make will be updated at the bottom with the number of legs made and the total odds
After you are satisfied with your selection, click on the option 'Add to Betslip'
Enter your stake and confirm the bet
The only negative is that some markets may lack hence limiting betting opportunities to the players.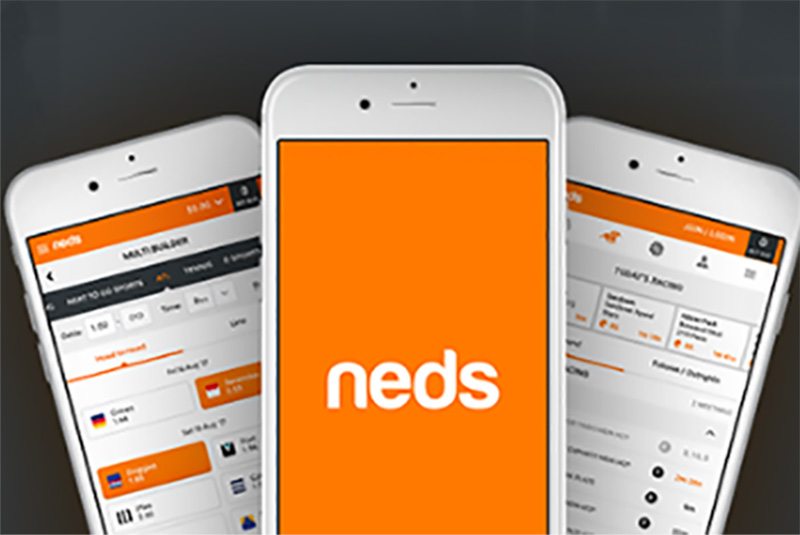 3. Same Race Multi
Same Race Multi is another Neds feature provided to players who opt for racing events. The eligible races that this feature will be effective will be; Australian and New Zealand Thoroughbred races and Greyhounds. The feature allows a player to choose between 2-4 runners that will finish in the top four positions of a race with a minimum of six runners. The runners a player backs are not specified to finish in a particular order which could possibly give players more control over predicting the returns.
For the Thoroughbred Races, the feature will be available from approximately 9:30 AM (track time) on the event day. On the other hand, for the Greyhounds, the feature will be available 30 minutes before the jump. A quick guideline on how to use the feature;
On your race card, go to the 'SRM' option and start making your selections
After you are satisfied, click on 'Add to Betslip' and proceed to enter your stake
Proceed to place the bet on the option 'Confirm Bets'
4. Neds Card
This is a feature tailored for the banking section and what makes it special is the fact that players can enjoy instant withdrawals. What's more, you can use the card anywhere MasterCard is accepted. Aside from making withdrawals at Neds with the card, a player can also make deposits through the card on his/her account. All that is needed is for one to activate the card before using the card and after activation, one is supposed to transfer some winnings from his/her Neds account to the Neds card. Other positives associated with the app is the high-level security provided to the players. However, some of the negatives include constantly checking the account balance to view if any balance is available to carry out a transaction.
Qualifying for a Neds card is easy and all that's needed is for one to have a Neds account, identification verified by Neds, being an Australian resident, and having up-to-date address details. After applying for the card, a player will be sent the card in 3 weeks via post. After receiving, a player will then proceed to activate the card by providing the 9-digit activation code provided at the back of the card. You will be ready to go!
5. Neds Blog
A blog is also provided by Neds to the players. The blog is provided at the top of the main page making it readily accessible. Betting at Neds is made better thanks to this blog that provides various betting tips on different sports. Aside from the tips from experienced analysts, players can get previews of various sports provided at the top lobby. Additionally, players can access 'special' articles and read through the latest news which also ranks as some of the other positives the feature provides. However, the betting information on the option 'Betting Info' only focuses on races ignoring other sports.
6. Neds Mobile App
Neds has gone a step further to provide a mobile platform with both a site version and an app provided to Android and iOS players. What's clear in all is the fact that players can enjoy an intuitive design with fast functionality. The reduced screen sizes have not in any way affected the design of the lobby with a clean lobby provided. Accessing a feature on the app is easy with the 'Menu' providing all the options. A majority of all the sporting markets have all been offered on the app and so are the features we have reviewed on this guide. Some of the features one can access include;
Same Race Multi
Multi-Builder
Pick Your Own Odds
Racing Bet Types
Blog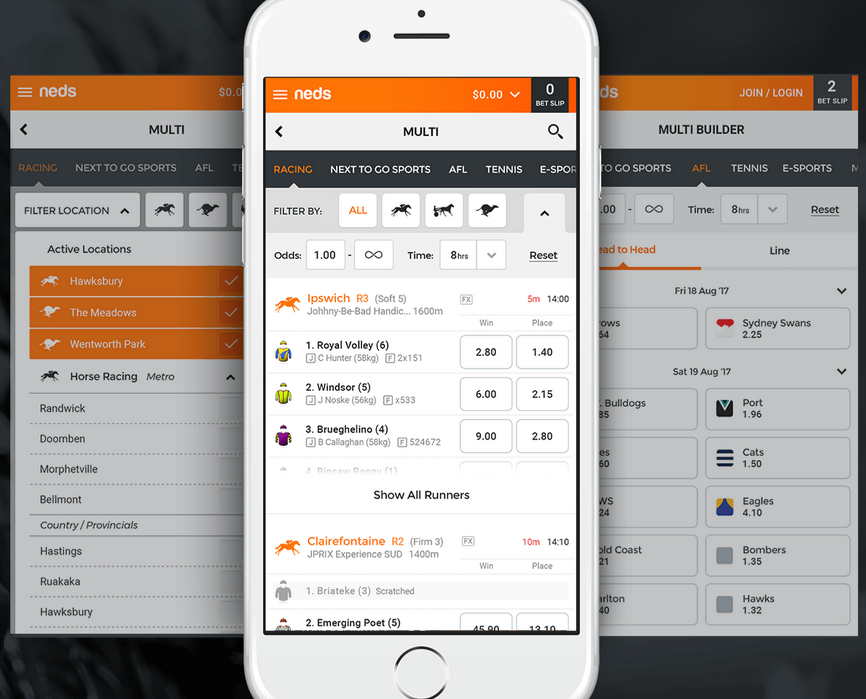 The app also allows players to access the banking section, customer support section, and other options such as terms & conditions, privacy policy, and responsible gambling. The only negative with the mobile platforms is that a player will load many pages on the site and not all markets are available on the app.
FAQ by Registering using the Neds referral code
Is Neds legal?
Yes. All products and services offered at Neds are licensed and regulated by Australia's Northern Territory Government.
Can I bet on Casino and Live Casino games?
No. Australia has only legalized online sports and race betting. As it stands, no online casino gaming is allowed and hence one cannot bet on the same.
Can I bet live at Neds?
No. Australia gambling laws have not allowed any form of online live betting on phone or through desktops. If you want to bet live, you are required to call the Neds customer support team to place your bet.
Are there some of the games I can watch at Neds?
No. Currently, Neds has not provided any live streaming feature to the players. However, this can be equated to its late entry into the market. This is expected to change in the coming future.
How do I deposit at Neds?
While on your account, go to the option 'My Account' and select 'Deposit'. Proceed to choose your preferred mode, enter the amount you wish to deposit and complete your transaction.
I made a withdrawal request and I want to cancel. Is it possible?
Yes. Neds allows a player to cancel a withdrawal request made. On the 'Withdrawal' option at 'My Account', look for the 'Cancel' option. However, this option might be available or not.
What banking options are available at Neds?
Neds provides a huge list of banking options that can be used by Aussie players. They include; Visa/MasterCard, Flexepin, Bank Transfer, PayPal, Cash-In, POLi, BPAY, Neds Card, and more.
What are some of the customer service methods available at Neds?
Players can access a host of customer support methods available at Neds. They include a comprehensive FAQ page, phone support, live chat, and phone support.

Neds Review – Thumbs Up!
Neds gets our endorsement for several reasons. Firstly, Neds stepped into the scene a little later than some of the competitors. Within a short period, a lot has been achieved including the provision of a variety of sports games complemented with different markets. Additionally, standout features have been made available including; exotic bet types on races, money back odds, top fluctuation, best tote, and more. Other sections such as the banking section, mobile platform, and customer support have also been properly addressed.
Some of the improvements that would be welcomed include the addition of features such as live streaming and in some cases, some players have raised concerns about a slow website. This is an area that we would expect Neds to address as it continues to expand its roots.
Under Australian law, we are required to inform you that Live Streaming on bet365 is exempt from Parts 3 and 4 of the Broadcasting Services (Online Content Service Provider Rules) 2018.
Published by Bryan |
02-09-2020