As you are probably aware, the Euro Championships were pushed back from 2020 to 2021. While there is nothing that any of us can do about this, it does not take away from the fact that the championships will be just as exciting as ever when they do finally get underway. Of course, from a sports betting point of view, you will want to find one of the best sites that provides you with access to the Euro Championship markets. This is precisely where bet365 comes into play, as it covers every single ball that is kicked within the championships.
You can already find tournament outright markets with bet365 for this event, and nearer the time, I'm sure that you will be able to find hundreds of different bets that you can make on each individual game. The tournament is sure to be a classic, with teams like England, France, Germany, and Spain all bidding for the title.
Obviously it is still several months before we can even start to consider what might unfold during the tournament, so in the meantime, allow me to show you why bet365 is a great brand to choose for the Euro 2021 tournament.
Euro 2021 Championships at bet365
Bet365 is guaranteed to provide markets for this tournament, but why should you choose bet365 over the other betting brands available in the UK? I will show you why through the key features that bet365 has surrounding this tournament below.
Bet builder tool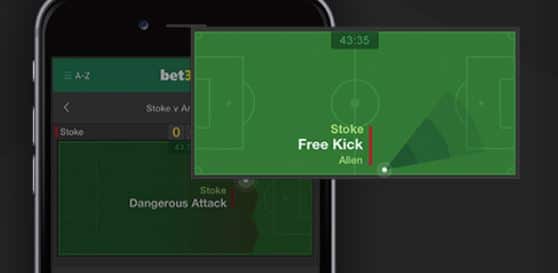 This is a relatively modern feature of the bet365 site, and it essentially allows you to come up with your own betting markets for any game. For example, let's say that you wanted to bet on Harry Kane to score more than three goals and England to win. If this isn't a bet that is available in the pre-match markets, you can always combine the bets to make it for yourself through the use of the bet builder tool. This can be done to come up with any betting market that you like really.
Live streaming
Bet365 is a fantastic site for live streaming, and that is true across the board, not just for a major event such as the Euro Championships. However, providing that TV rights allow, it is perfectly feasible that you will be able to live stream some of the Euro Championship games when they take place. All you will need to do is log into your bet365 account, click the streaming link, and then watch the events unfold.
100+ markets
When a major tournament such as the Euro Championships rolls around, it is quite common to find over 100 different bets that you can make in the pre-match markets. This is obviously fantastic concerning your betting choices, and it shows that bet365 offers so much more than just the standard 1×2, spread, or handicap bets. The odds are generally very competitive for all of these markets as well. Not to mention, you can use the bet365 bonus code when signing up as a new member.
Published by Bryan |
09-10-2020